« previous post | next post »
A recent New Yorker cartoon, courtesy of Paul Kendall: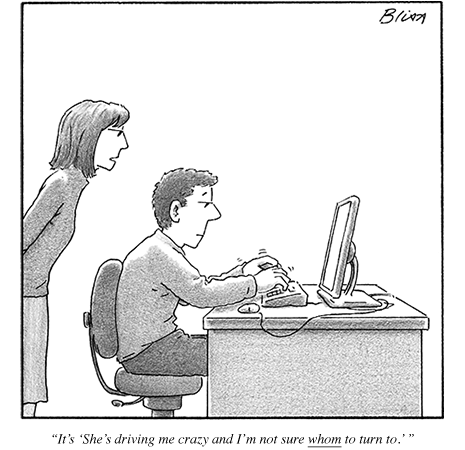 Presumably there's someone else, standing out-of-frame on the left, incorrecting the incorrection: "No, it should be "She's driving me crazy and I'm not sure to whom to turn". And then yet another participant, asserting the artificiality of the prohibition against preposition-stranding. And a fifth party to chime in about the death of whom . . .
---