« previous post | next post »
From Geoff Wade: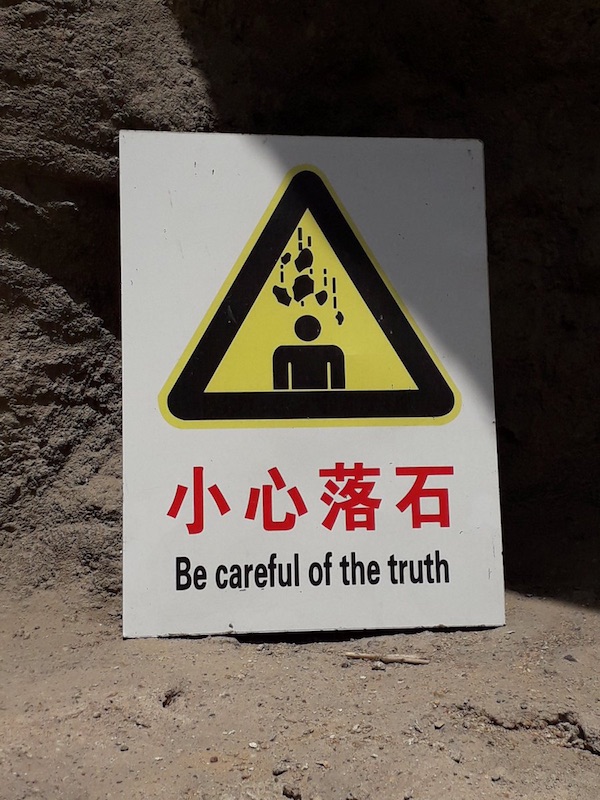 The Chinese writing on the sign says:
xiǎoxīn luòshí
小心落石
"Beware of falling rocks / stones"
You may well wonder how in the world this bizarre mistranslation came about.  I think that it resulted from a mistake in choice of homophones.
The exact homophone of luòshí 落石 ("falling rocks / stones") is luòshí 落实 (lit., "falling truth / reality / actuality / solidity", i.e., "implement; carry out; fulfill").
Of course, "Be careful of the truth" has a profound implication all its own.  Juxtaposed to the danger of falling rocks.
---