« previous post | next post »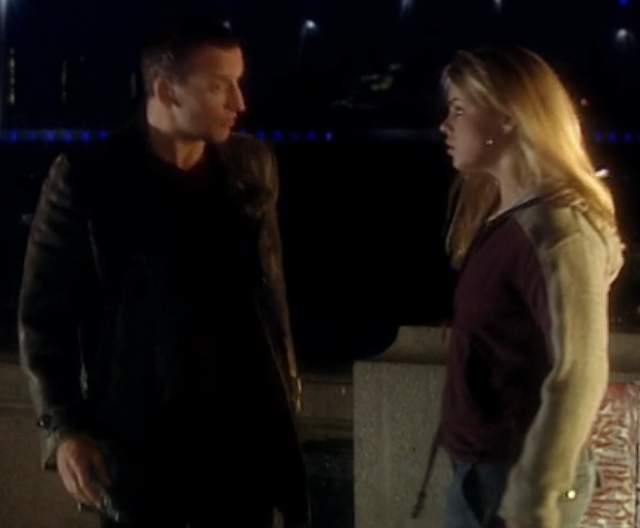 We're about 29 minutes into the first episode, Rose, of the series featuring the ninth Doctor Who, played by Christopher Eccleston. Rose Tyler, a London department-store  clerk who's been caught up in an interdimensional adventure by accident, realizes that her boyfriend — turned into a plastic replica by the Nestene Consciousness — is probably dead.
Audio clip: Adobe Flash Player (version 9 or above) is required to play this audio clip. Download the latest version here. You also need to have JavaScript enabled in your browser.
Rose:
Mickey! I'll have to tell his mother he's dead, and you just went and forgot him, again! You were right. You ARE alien.
The

_

Doctor:
Look, if I DID forget some kid called Mickey, …
Rose:
Yeah, he's not a "kid"!
The

_

Doctor:
… it's because I'm busy trying to save the life of every stupid ape blundering about on top on this planet. All right?
Rose:
All right!?
The

_

Doctor:
Yes. It is.
Rose:
[pause] If you ARE an alien, how comes you sound like you're from the North?
The

_

Doctor:
Lots of planets have a north!
---