« previous post | next post »
Photograph accompanying Jun Mai, "Why Beijing isn't Marxist enough for China's radical millennials:  President Xi Jinping may have called for a recommitment to Karl Marx's ideology, but excuse some young Marxists if they are a little sceptical", SCMP (5/24/18):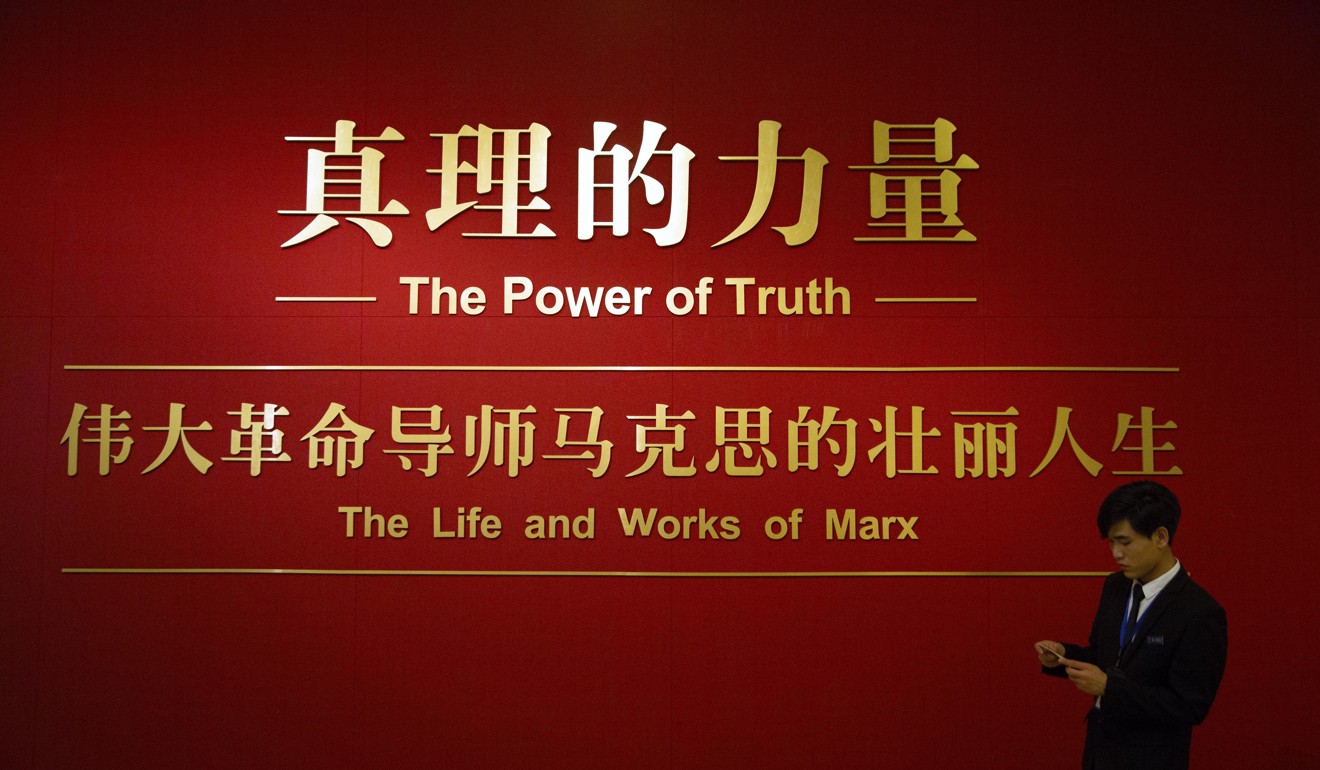 Can't complain about the first line, but the English translation of the second line is a pale reflection of what the Chinese actually says:
Wěidà gémìng dǎoshī Mǎkèsī de zhuànglì rénshēng
伟大革命导师马克思的壮丽人生
"The great revolutionary mentor / teacher / tutor Marx's magnificent / majestic / glorious life."
Here is an instance where the machine translators all do a better job than the human translator.  I suspect that the human translator was afraid the effusive praise of Marx would not have sounded quite right to innocent foreigner ears, so tamed it down drastically.  Yet the truncated, watered down version we are left with mentions Marx's writings, which are nowhere to be seen in the Chinese original.
[h.t. Mark Metcalf]
---