« previous post | next post »
From Francis Miller: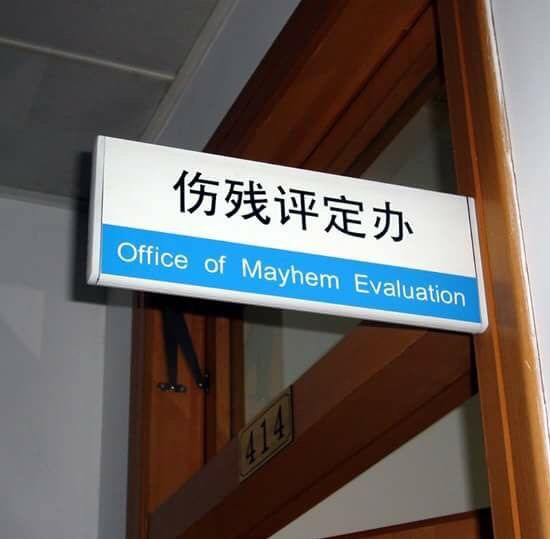 The sign says "shāngcán píngdìng bàn 伤残评定办", which is short for "shāngcán píngdìng bàngōngshì 伤残评定办公室" ("Disability Assessment Office").
The key to what went wrong with the translation lies in the range of meanings for shāngcán 伤残:
disability; incapacity; handicapped; crippled; invalidism; maim; mayhem
No matter how it came about, the solecism on this sign gave me a huge and much welcome guffaw on this gray, drippy, dreary morning.
---
Update [June 11, 2018]:
The original photographer is Ming Xia.
Called to my attention by Sara Scharf, Admin of Bad Translations group on Flickr, which contains this photo.
---