« previous post | next post »
China is currently hosting the Boao Forum for Asia in Hainan, the smallest and southernmost province of the PRC.  The BFA bills itself as the "Asian Davos", after the World Economic Forum held annually in Davos, Switzerland.  The BFA draws representatives from many countries, so naturally they have to provide translation services.  Unfortunately, the machine translation system they used this year failed miserably.  Here are screenshots of a couple of examples: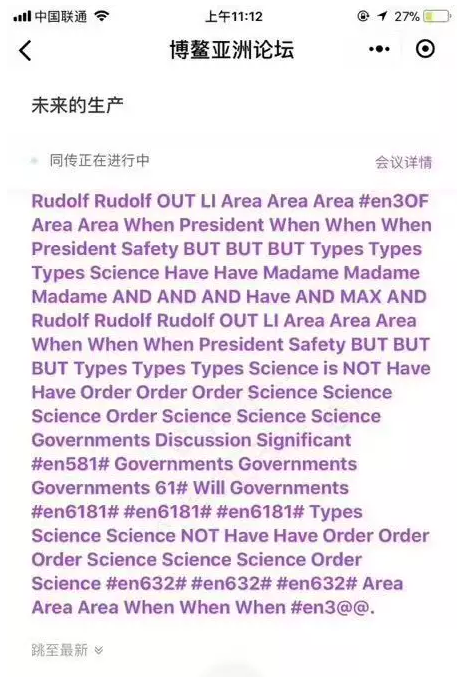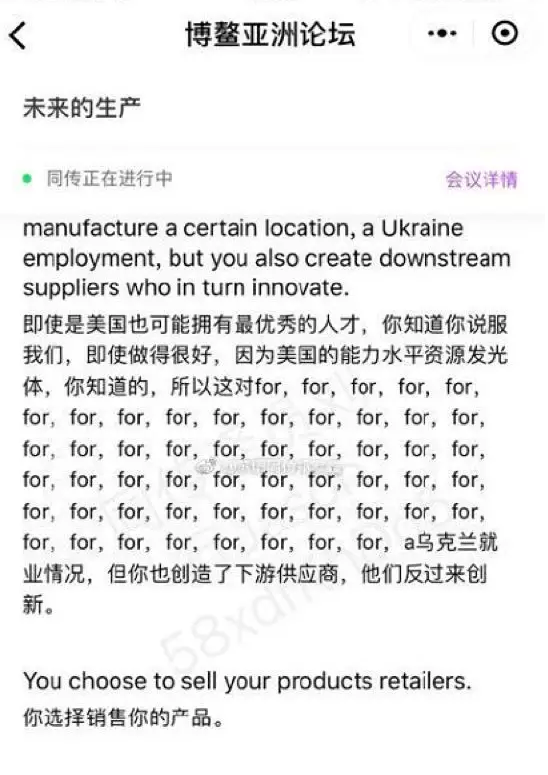 (Source)
Reminds me of some of the relatively early "Elephant semifics" output discussed here on Language Log.
[h.t. Nicki Johnson]
---