« previous post | next post »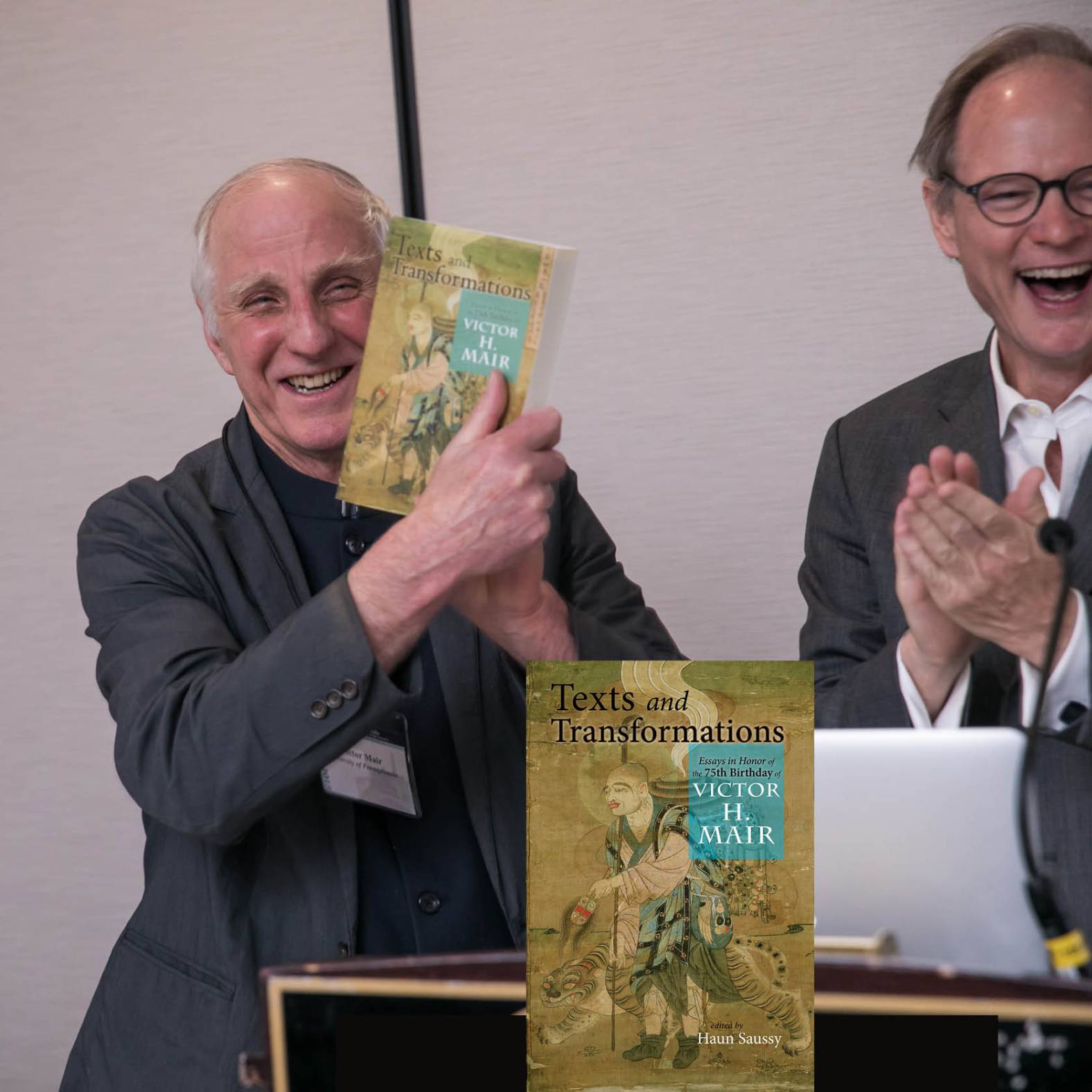 In an evening session on March 24, at the 2018 Association for Asian Studies Conference in Washington DC, there was a surprise announcement: publication of Texts and Transformations: Essays in Honor of the 75th Birthday of Victor H. Mair, edited by Haun Saussy.
At least the announcement was a surprise to Victor. According to this blog post at Cambria Press,
The evening began with short speeches about new books by Shen Jiawei and Mabel Lee, Albert Welter, Jonathan Stalling, Megan M. Ferry, Christopher Rea, Liu Jianmei (and Mabel Lee), and Carolyn T. Brown.
Then Professor Haun Saussy was asked by Toni Tan, director of Cambria Press, to come up to speak. While Professor Mair was aware that Professor Saussy was working on an edited volume, he had no idea that this was a festschrift being put together in his honor and that it would be unveiled that very night. So when Toni Tan asked Professor Saussy to take the stage, Professor Mair was under the impression that Professor Saussy was coming up just to say a few words about the forthcoming book. Little did he know that he would be presented with the highly anticipated top-secret volume that was the talk of the AAS.
The Tabula Gratulatoria for the book lists 147 individuals and institutions "who have entered their names […] to express their gratitude for what Victor Mair has done and as a tribute to his impact on Asian studies throughout the world".
Video of the event is available on YouTube:
---