« previous post | next post »
Kira Simon-Kennedy took this photograph at a 7-Eleven in Beijing: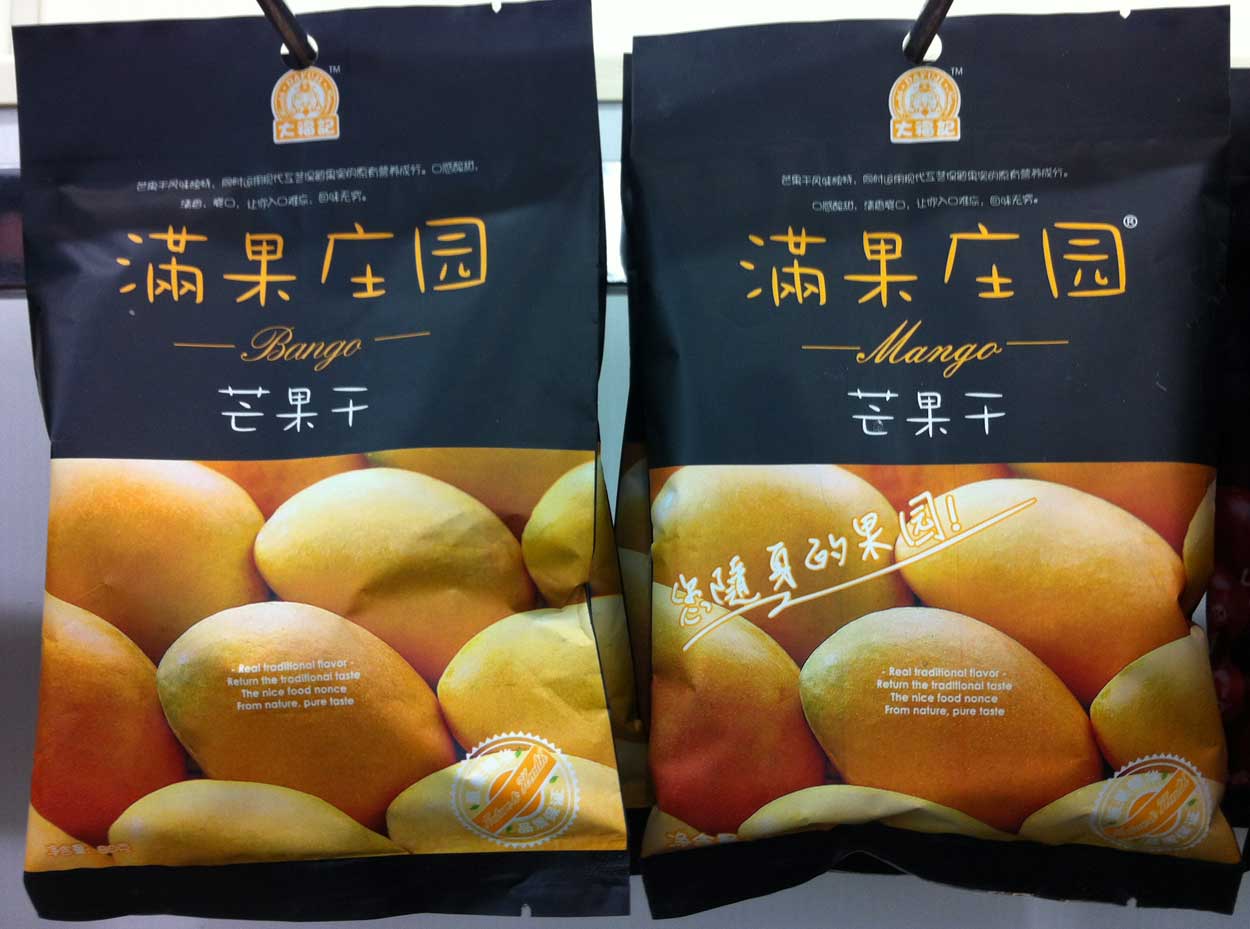 (Click to embiggen.)
More proof that there's really no one checking, because if they can get it right once…, unless they originally spelled it as "bango", somebody spotted the error, and they changed the new packaging to "mango", but are continuing to sell off the old "bango" packages. The only way to know for sure is for Language Log readers in China to keep an eye open for which packages continue to show up during the coming months: bango, mango, or both bango and mango — or maybe pango.
The fine text on both Bango & Mango packages reads:
Real traditional flavor
Return the traditional taste
The nice food nonce
From nature, pure taste
These fruits come from Mángguǒ zhuāngyuán 芒果庄园 ("Mango Manor / Estate").
The word for "mango" in Mandarin, mángguǒ 芒果, ultimately derives from a South Indian language. The English word for the fruit similarly comes from Tamil mānkāy (mān ["mango tree"] + kāy ["fruit"]), entering the language in the 1580s (< Portuguese manga < Malay mangga). The Taiwanese (Minnan) word for the fruit is quite different: sōaiⁿ-á 檨仔.
Thank goodness that they didn't attempt to translate the product type, 芒果干 ("dried mango"), which is written in Chinese beneath Bango & Mango, for if they had, the result may very well have been something naughty.
---