« previous post | next post »
[This is a guest post by Stephen Goranson.]
---
Though it's generally agreed that "on the fritz" means, more or less, "in an unsatisfactory or defective state or condition" (Oxford English Dictionary), there is no agreement on its etymology. Some currently associate "fritz" with a sound from a malfunctioning electric machine, but the early uses of the phrase did not apply to machines but to persons. Others, including OED, guess that, somehow, the German name Fritz was involved. But several early usages of the phrase were spelled as "on the friz"; and both "on the friz" and "on the fritz" were often spelled without any capital F. Rather than a German name or a mechanical effusion, I suggest, the origin used dialect forms of the verb "freeze," as being frozen up or frozen out were negative. Such forms are well-attested in the Dictionary of American Regional English and in U.S. newspapers of the 1890s.
And a poem that prisoner number 23,669 contributed in 1902 to the "Star of Hope" (a prison newspaper published at Sing Sing) supports this hypothesis.

First, here's a possible early faint precursor to the phrase from "Jimmy the Bunco's Thanksgiving Dinner," New York Herald, Nov. 20, 1892. Jimmy was offered lemonade "and friz." The story continued: "I dunno' as I cares on the friz, murmured the 'Bunco' thoughtfully. The word bore too close a resemblance to his general state of being." Being "on the friz" was undesirable.
In the 1902 poem, titled "Suppose" (Star of Hope, vol 4 [November 1902] no. 16, p. 253 col. 3; I thank Joanne Despres of Merriam-Webster for the reference) our poet imagines many extraordinary circumstances. Here's the third of five verses:
What would the little acorn do
If it had no place to grow?
Would Santa Claus be on the "fritz"
If we never had any snow?
Apparently, the acorn would not be able to grow and Santa would be unable to deliver: Santa ironically out of work on the fritz in his sleigh given the lack of frozen stuff.
If that makes sense, it may follow that the meaning of the phrase was lost–the etymology itself became on the fritz–largely because the dialect versions of freeze and frozen faded.
The whole poem: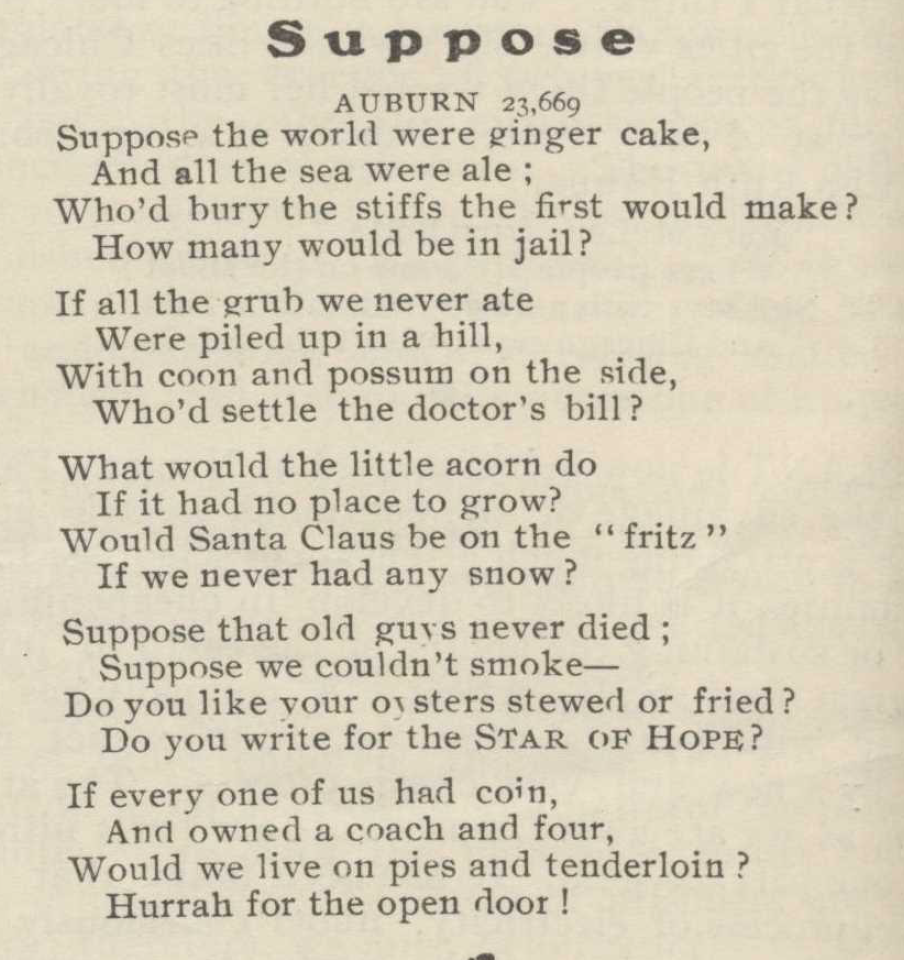 ---