« previous post | next post »
Today's xkcd: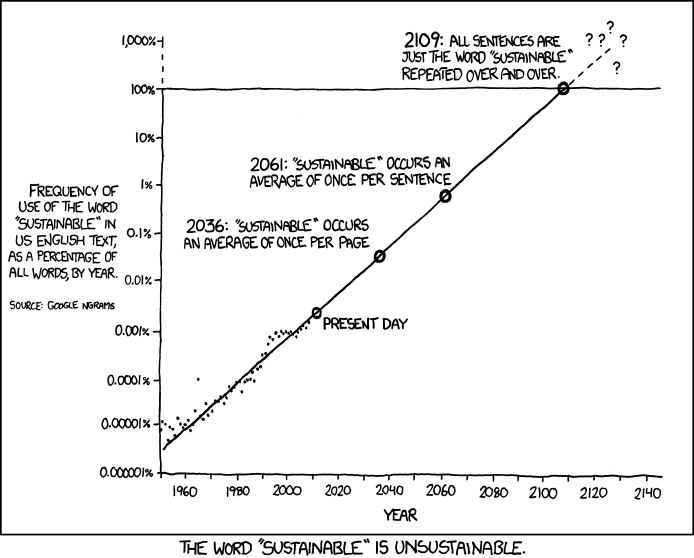 The actual numbers from Google Books suggest a sigmoidal pattern with an upper asympote substantially below 100%:

And similarly for sustainability:


As Someone's Law (whose?) says, "Exponential growth can't go on forever". But the small amount of attention that I've given to official corporate and academic communications over the past few years leaves me with the impression that the sustainable lexi-bubble is still expanding, supporting Someone's Corollary (whose?), "But it usually goes on for longer than you would think".
Anyhow, the logical endpoint has been explored in the case of Chicken (the language):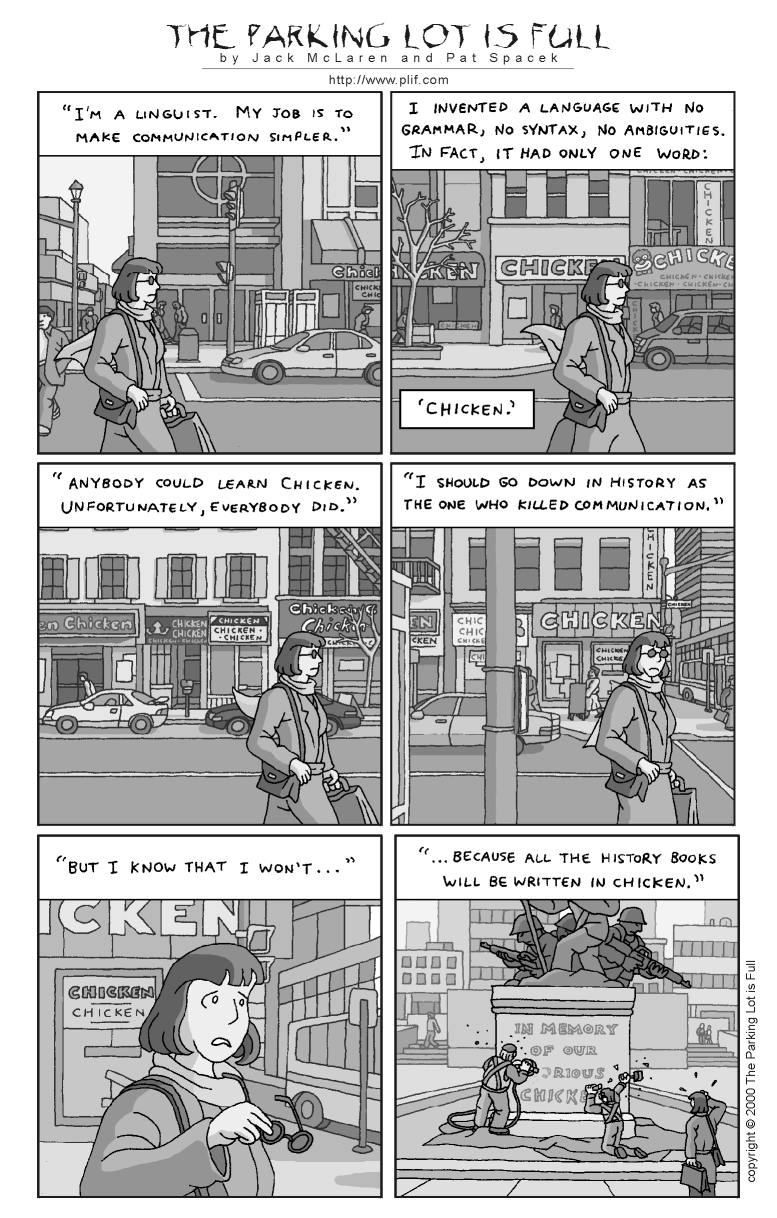 And also Chicken (the scholarly paper), and Chicken (the PowerPoint presentation):
Update — There's some discussion in the comments and in email to me about the actual facts of the sustainable lexi-bubble: are the Google Books ngrams an appropriate source of data, especially in the post-2000 period? What about American books vs. books in general? etc. So I fetched comparable data from the NYT archive, and got the following, which suggests that the growth is indeed continuing (though the rate of growth no longer seems to be accelerating, and perhaps has even slowed a bit):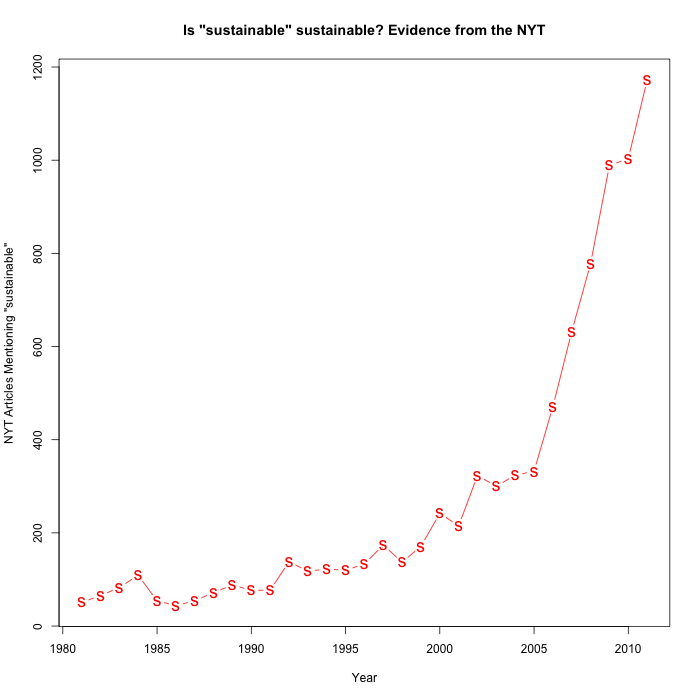 And for those who worry that this might partly reflect an increase in the number of articles indexed, a demonstation that it probably doesn't, in the form of a plot of the number of articles mentioning sustainable as a percentage of the number of articles mentioning "New York":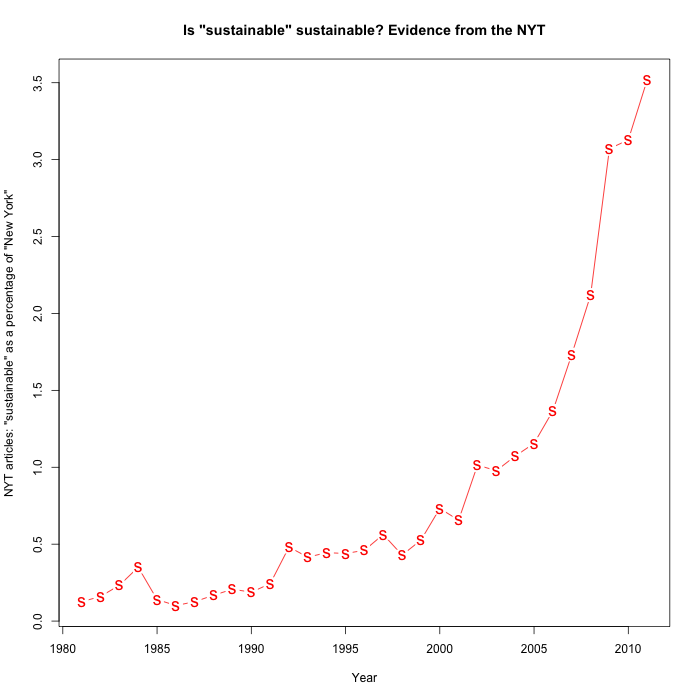 Update 2 — The relevant (somewhat more general) maxim seems to be Stein's Law:
Things that can't go on forever, don't.
And the relevant caveat is to found in Davies' Corollaries:
1. Things that can't go on forever, go on much longer than you think they will.
2. Corollary 1 applies even after taking into account Corollary 1.
---