« previous post | next post »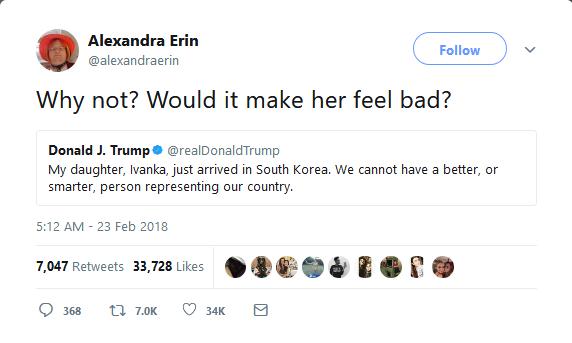 H/t (via retweet) Hugo Mercier.
UPDATE:
On Twitter, nothing worth saying is said only once.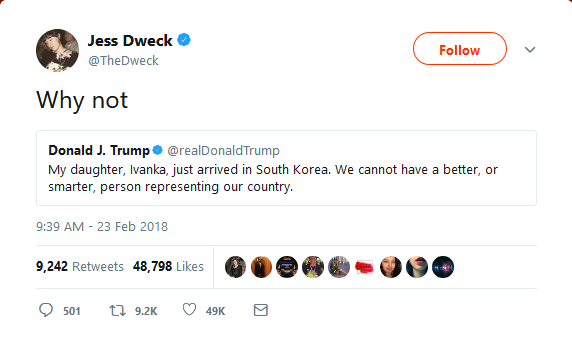 ---
8 Comments
I see you're fitting well into the LLog content style.

D.O. said,

Kushner should be offended.

David Morris said,

"We cannot have a better, or smarter, person representing our country … so we're sending her instead."

Sili said,

The version I saw first had "… Is there a law against it? "

Rebecca said,

Yes, we can! Yes, we can!

AntC said,

I think it's S. Korea should be offended: Trump Senior refuses to send a better/smarter representative.

I think I'm right in saying the Trump administration has so far failed to appoint an ambassador. Perhaps all the better/smarter candidates have refused the invitation to be associated with this administration.

AntC said,

Just noted the commas around "Ivanka", making that an attributive relative rather than restrictive.

So he's also managed to offend Tiffany.

There's also Nancy Friedman's "Why can't we?" That's the first one I saw.