« previous post | next post »
Alexander Bazes sent in the following photograph of a sign taken at a monkey park in Arashiyama (western Kyoto), Japan: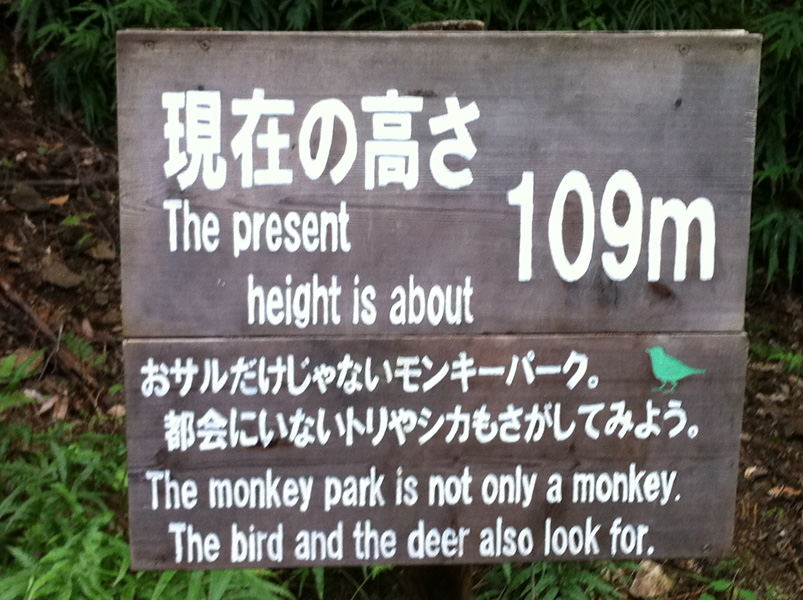 Romanization: Osaru dake jya nai monkii paaku. Tokai ni inai tori ya shika mo sagashitemiyō
Translation on sign: The monkey park is not only a monkey. The bird and the deer also look for.
Better translation: There aren't just monkeys in the Monkey Park. Keep an eye out for birds and deer too!
Literal / awkward translation: [This] monkey park is not just [for] monkeys. Let's try to look also for birds and deer, which aren't in the city!
Readers of Language Log are familiar with Chinglish, but have been less exposed to Jinglish (also called Japlish, Janglish, or Engrish). My impression from travelling in the two countries is that Chinglish is much more pervasive in China than is Jinglish in Japan. While less prevalent than Chinglish, Jinglish has its own charm, of which this sign is a good instance. Moreover, it seems to me that Chinglish is often the result of people who really don't know much English at all simply relying on dictionaries and translation software, whereas Jinglish is generally the product of Japanese whimsy on the part of individuals who know a fair amount of English without being fully proficient in it, plus interference from Japanese grammar and syntax.
In any event, East Asia offers plentiful material for the study of more exotic varieties of English, and I shall continue to provide interesting examples as I discover them.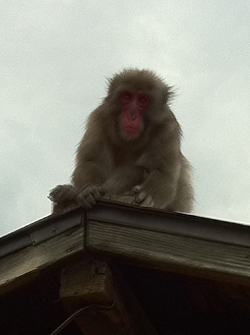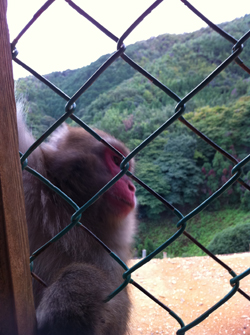 ---