« previous post | next post »
A political cartoon reacting to the discussion of who wrote one of Donald Trump's tweets: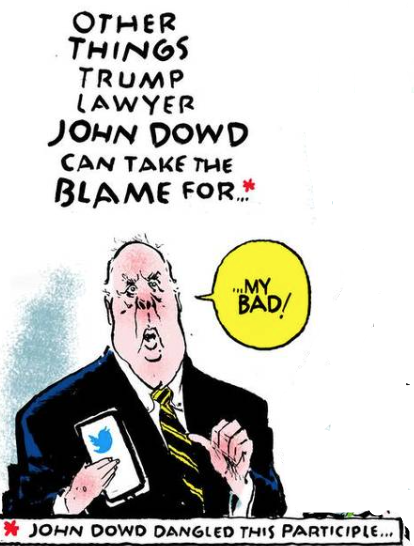 Another John, John Dryden, gets blamed for the original "zombie rule" about no-clause-final-prepositions — see "Hot Dryden-on-Johnson action" 5/1/2007, or "'Latin-obsessed 17th century introverts'?", 8/26/2010.
But it seems that the cartoonist, Jack Ohman, takes the rap for substituting participle for preposition in this cartoon's caption.
[h/t Julian Hook]
---