« previous post | next post »
Encountering the headline "Whip rules furore claims first victim" on the Guardian's front page, Ian Preston (who has plenty of experience with British Headlinese) confesses to interpretive problems:
At first I thought a government parliamentary official (a "whip") had issued a ruling either regarding a victim of claims about a furore or decreeing that a furore had claimed a victim.  Neither turns out to be the case.  It is a story about horse racing and a controversy regarding rules about (non-metaphorical) whipping has led to a resignation.  I think the problem is that "whip", "rules" and "claims" are all words which could be either nouns or verbs – in fact, it is not until "claims" that you reach a verb here but that's not immediately obvious.
The online version has a slightly longer headline, "Whip rules furore claims first victim as Paul Struthers quits BHA post", though it's not clear that this makes it easier: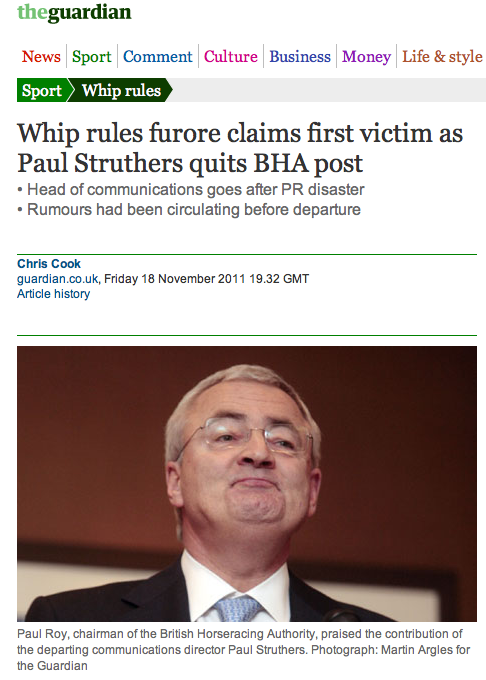 ---