« previous post | next post »
Seen today by Jeff DeMarco in the IFC mall in Hong Kong: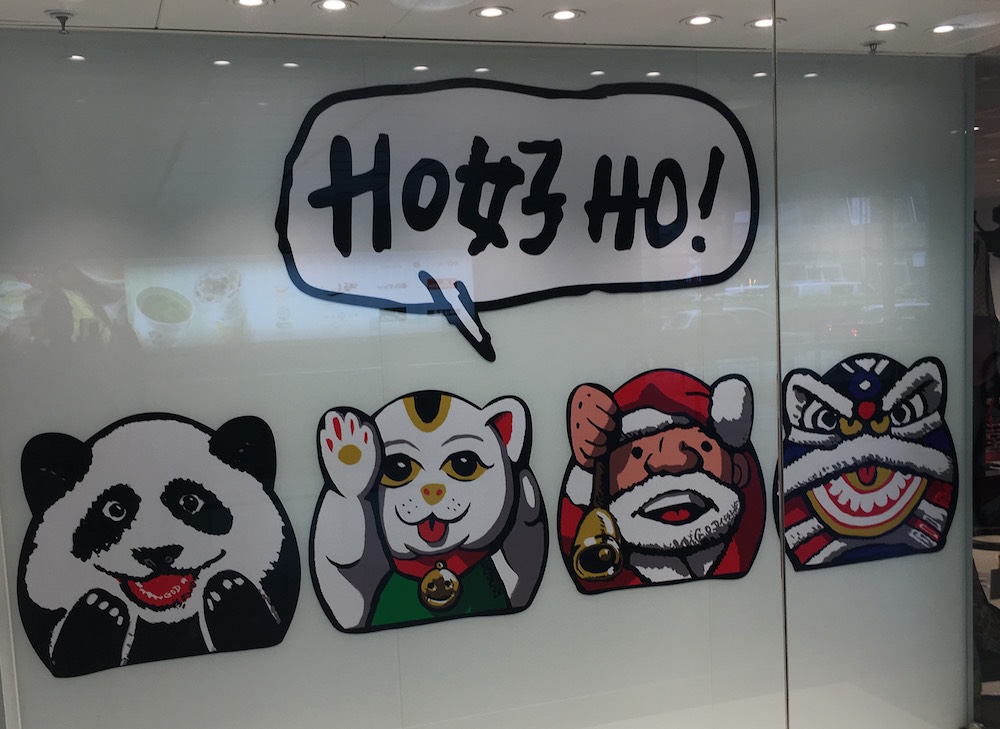 Cant. hou2 / Mand. hǎo 好 ("good; fine; well; OK")
Other than the numerals yī, èr, sān 一, 二, 三 ("1, 2, 3"), 好 is probably the best known character outside China.  It is generally explained as depicting a mother and child, though there are other interpretations, for which see this Wiktionary entry.
---