« previous post | next post »
From reader Paul Sleigh, the crash blossom of the week: "Mansell guilty of missing businessman's murder", ABC (Australian Broadcasting Corporation) News, 11/7/2011. Paul offers a lesson in Australian manners:
Obviously, if you tell someone you're going to be attending a businessman's murder, you damn well better be there on time! None of this "I missed my train" rubbish!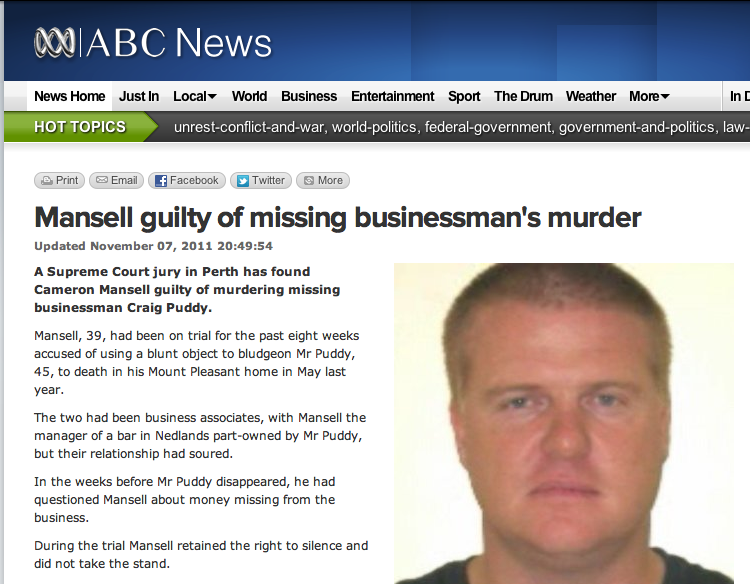 ---