« previous post | next post »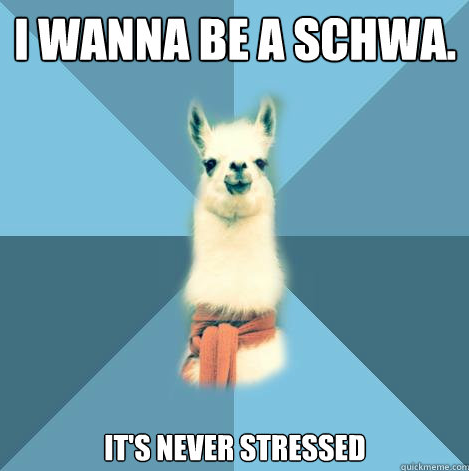 This seems to have come from the meme generator meme, by way of English Major Armadillo. Anyhow there are quite a few others, including Linguist Lioness.
As the Wikipedia article explains, the schwa symbol ə is sometimes used to denote "an unstressed and toneless neutral vowel sound, … transcribed with the symbol <ə>, regardless of … actual phonetic value"; though as far as the IPA is concerned, schwa is just a "mid-central vowel, … stressed or unstressed".
[Tip of the hat to Alex Lorenc]
---