« previous post | next post »
That's the title of a post (October 13, 2011) on "Letters of Note: Correspondence deserving of a wider audience," a fascinating website hosted by Shaun Usher. It refers to this letter sent to the British Embassy in Calabar, Nigeria in 1929 by a disgruntled employee named Asuquo Okon Inyang who had been fired, apparently for slacking off on the job: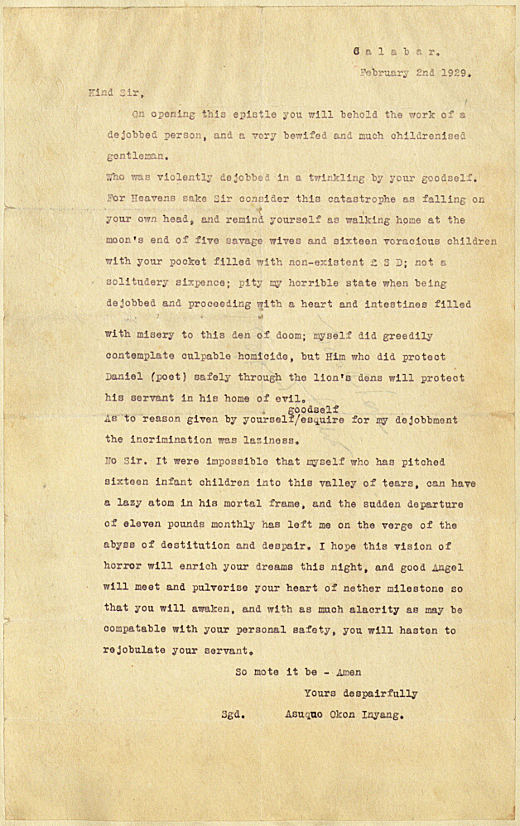 Mr. Asuquo Okon Inyang vies with Shakespeare in his ability to coin new English words, but we shouldn't think that all of the words in this magnificent epistle with which we are unfamiliar were created by him. For example, just before his closing, he writes, "So mote it be — Amen". According to Merriam-Webster, the first known use of "mote" — which means "may" or "might" and is cognate with "must" — goes back to before the 12th century. Thus not only was Mr. Asuquo Okon Inyang extraordinarily inventive in his use of words, he was also widely enough read to be familiar with such an archaic word as "mote".
[A tip of the hat to Gene Hill]
---