« previous post | next post »
Tattoo on the shoulder of a marcher in Charlottesville on Saturday, August 12: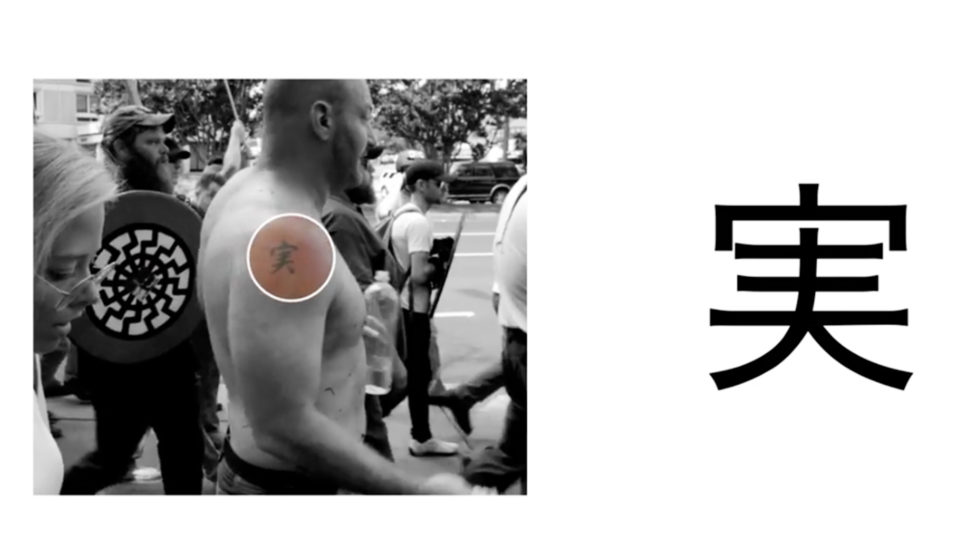 Source: "A lot of white supremacists seem to have a weird Asian fetish," Vice News, Dexter Thomas (9/12/17)

People who know only the Chinese forms of the characters are puzzled by this tattoo.  It is a Japanese kanji, not a Chinese hanzi.
It can mean English "real": riaru リアル.
The on (Sinitic style) reading is jitsu the kun (Japanese style) reading is mi.
See the etymologies here.
The Chinese simplified equivalent is shí 实; the traditional form is 實.
Check out the definitions here: "real; true; honest; solid"   I think the guy is wearing this tattoo to indicate his dedication to "truth" and "reality".
[h.t. Ben Zimmer, Lane Greene; thanks to Fangyi Cheng]
---