« previous post | next post »
The following is a guest post by Tony Thorne of King's College London, originally appearing on his blog. It provides an alternative view to that expressed by Geoff Pullum in his post, "Tory uses N-word… not."
---
On July 10 Samir Dathi tweeted: "Anne Marie Morris suspended for using N-word. Good. But why is someone who called black people 'picaninnies' our foreign secretary?"
Morris, the Conservative MP for Newton Abbot's use of the phrase 'nigger in the woodpile' provoked widespread condemnation and resulted in her suspension and an abject public apology, but the UK public and media have a very short memory. It was far from an isolated instance of this crass archaism being invoked by British politicians, as this website records.
The expression originated in the USA (Jonathon Green, aka Mister Slang, has a first citation as the name of a popular song from the 1840s) where it was usually associated with an image of a runaway slave in concealment, but it is in the UK where it has enjoyed a lengthy and unfortunate afterlife.
Dragged into 'nigger in the woodpile' talk. Not slang, so haven't researched it. Must however be racist. Origin 1840s popular song. pic.twitter.com/BQ1bM3z2IG

— Jonathon Green (@MisterSlang) July 11, 2017
I can testify that the phrase was used by middle-class speakers in conversation in the UK the 1950s and 1960s. It was possible to use the n-word (not the whole phrase) in Britain up to the end of the 1950s without having a conscious racist intention. The WW2 flying ace Guy Gibson, for instance, named his beloved pet dog 'Nigger' and I can remember myself using the word in a public swimming pool in suburban London in about 1959 to point out a black child playing nearby (a rare thing in our lower middle-class neighbourhood). Even then my father rebuked me very sternly, saying "we don't say that and you mustn't use the word!"
Yasmeen Serhan reported on the MP's gaffe for American readers in The Atlantic.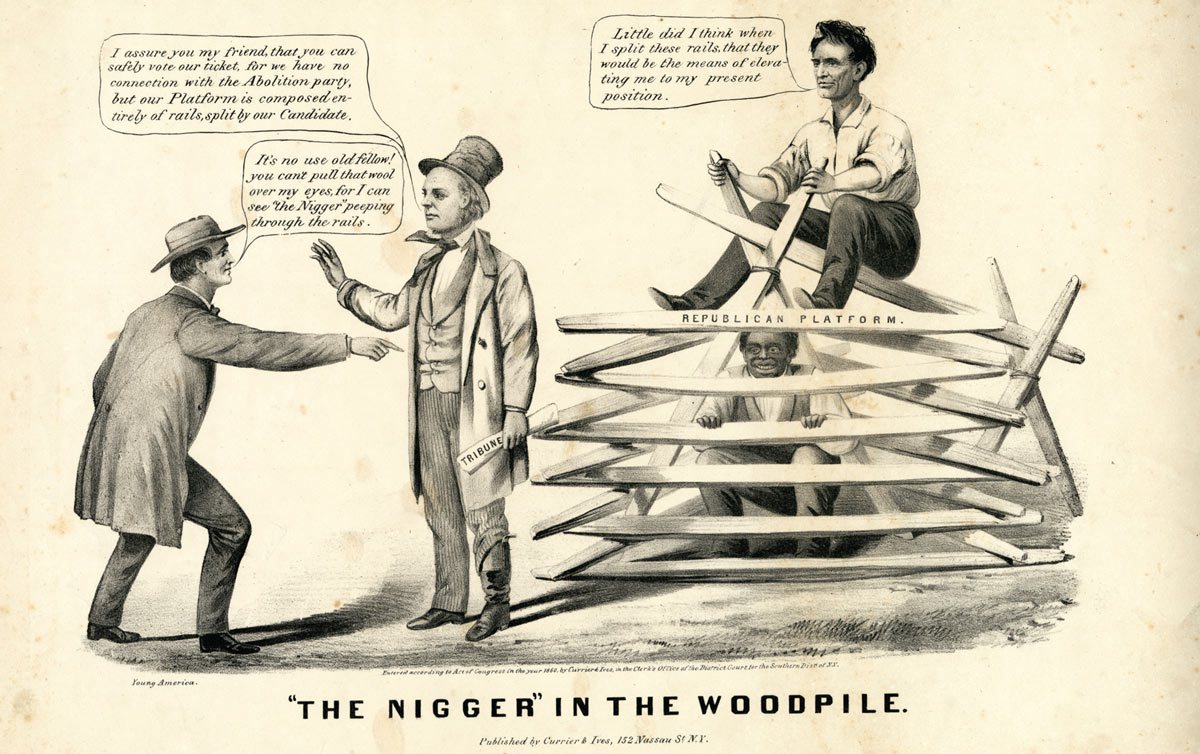 Attempts were made, by Tory supporters and some linguists, to excuse the MP on the grounds that she is 60 years old and so for her generation the words in question carry little or less force. Others pointed out that inadvertent racism is nonetheless racism, but where quibbles about slurs and taboos are concerned, I think the acid test is actually to debate them in real-life environments. I have discussed the n-word and similar controversies with a range of young people and with older members of BAME communities and they are simply not acceptable. Quite apart from clumsiness and insensitivity on the part of somebody in public life, it's arguable, too, that Morrison used the expression wrongly: it doesn't mean an unanticipated or an unappreciated future eventuality, but a hidden snag. The nuances – the semantic components and assumptions embedded in the phrase are interesting and challenging to unpick – the connotations of such usages may also mutate over time. Potential confusions are illustrated by the several interpretations or misunderstandings posted on Urban Dictionary.
Finally, on a very personal note, it occurred to me that finding an escaped slave today, perhaps in the woodshed behind a prosperous suburban or rural home, is entirely possible in a Britain where traffickers and slavemasters prey on migrants, refugees and the poor and desperate. (Oh and, on the subject of the Foreign Secretary a Twitter poll resulted in this from @BrianElects: "Whether B[oris] Johnson should also be expelled for calling black people 'piccaninnies' with 'watermelon smiles': Yes: 95% No: 5%.") [As noted below, the poll is satirical.]
---