« previous post | next post »
Created by Jonathan Smith: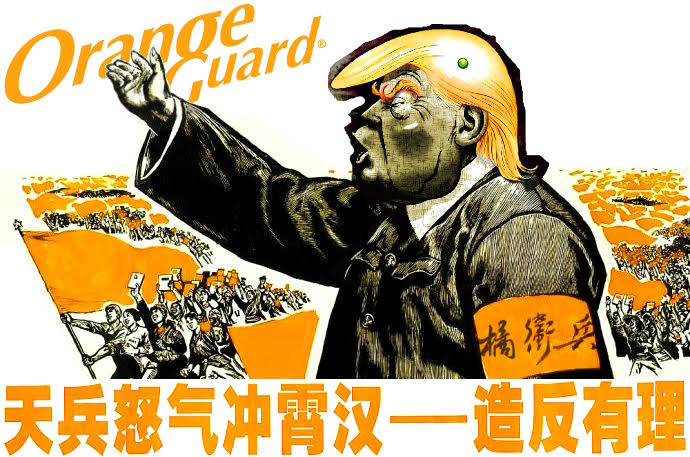 The line of text at the bottom reads:
tiānbīng nùqì chōng xiāohàn 天兵怒气冲霄汉
(the fury of Heaven's troops surges to the firmament)
zàofǎn yǒulǐ 造反有理
(it is right to rebel)
The first sentence is derived from a poem by Mao Zedong — the ninth one here.  The second sentence consists of one of the slogans that were popular among the Red Guards during the Great Proletarian Cultural Revolution (1966-1976).
The writing on the armband says:
jú wèibīng 橘衛兵
(Orange Guard)
Trump head adapted from Peter Brookes.
"Orange Guard" is a brand of insecticide and repellent.  I just cleaned my kitchen with some such citrus-derived product, though not one so colorfully and cleverly named.
---