« previous post | next post »
.. or at least six weeks of it, will be spent at the 2017 Jelinek Summer Workshop on Speech and Language Technology (JSALT) at CMU in Pittsburgh. As the link explains, this
… is a continuation of the Johns Hopkins University CLSP summer workshop series from 1995-2016. It consists of a two-week summer school, followed by a six-week workshop. Notable researchers and students come together to collaborate on selected research topics. The Workshop is named after the late Fred Jelinek, its former director and head of the Center for Speech and Language Processing.
I took part in the first of these annual summer workshops, back in 1995, as a member of the team focused on "Language Modeling for Conversational Speech Recognition".
This summer, I'll be part of a group whose theme is described as "Enhancement and Analysis of Conversational Speech".
One of the group's goals is to do a better job of "diarization", i.e. keeping track of who spoke when in conversations. Existing systems do an especially bad job with overlapping speech, which can be extremely common.
Here's a graphical representation of (accurate) diarization in a (real) conversation between Red and Blue:

And the same thing continued for a while (though not to the end of the conversation):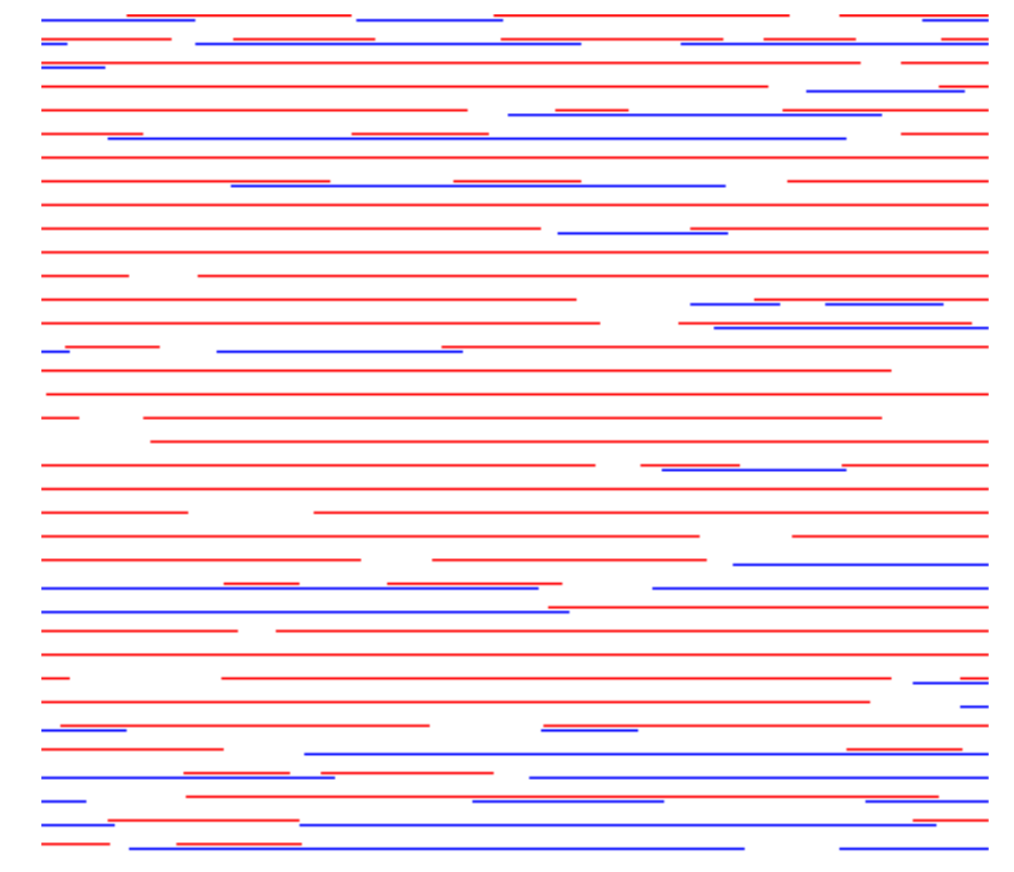 As discussed here, turn-taking overlaps are often cooperative rather than competitive — and it would be good to be able to supplement robust diarization with a functional analysis of conversational flow.
As the workshop progresses, I'll post some updates.
---