« previous post | next post »
Desmond Fishman is running for parliament, and has discovered (one of) the secrets of political rhetoric: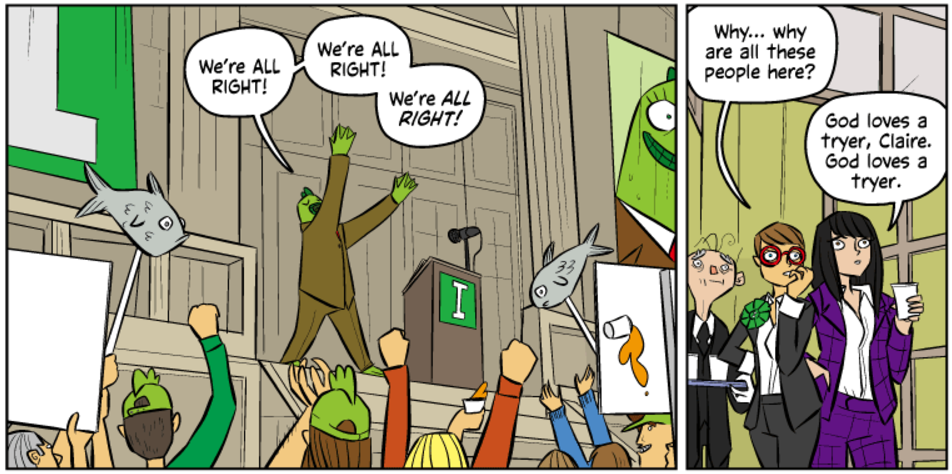 The first two panels: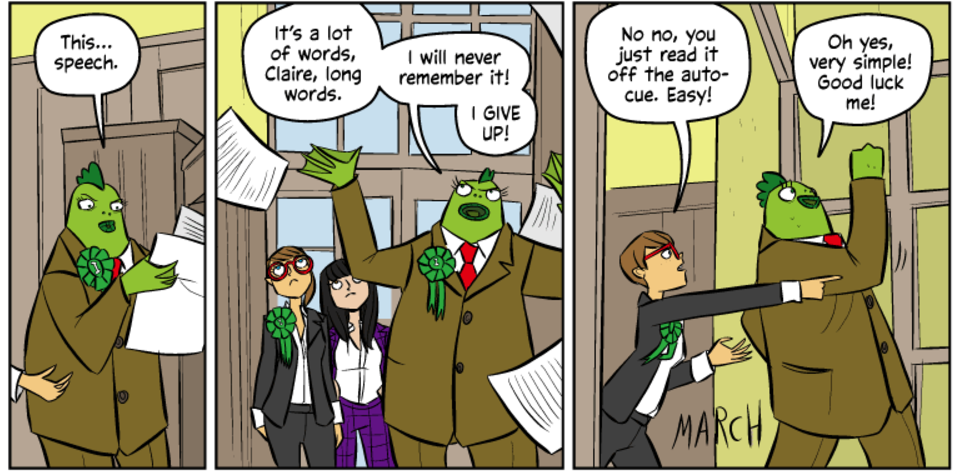 ---
7 Comments
Our two weapons are fear and surprise…and ruthless efficiency…. Our *three* weapons are fear, surprise, and ruthless efficiency…

Yakusa Cobb said,

Some context:
https://en.wikipedia.org/wiki/Sheffield_Rally

Yakusa Cobb said,

And here's a link to the original:
https://www.youtube.com/watch?v=ROKXlvYMKQc

David Marjanović said,

Ah, politicians, still stuck with speeches because they haven't discovered Powerpoint/Keynote.

Graeme said,

Does Desmond Fishman's election agent, Claire, have a very erratic lisp?

Graeme said,

On Claire's lisp consistency the URL is misdirecting. The best example is the panel for 15 May. "dreamth … thuccess… nauthea … Desmond … doorstep … that'th "

Is such inconsistency – in a handful of contiguous sentences – common or feasible?

Deb said,

Graeme, the lisp disappears of necessity when using it would make interpreting the dialog impossible. It would be too irritating to try to decipher "thuktheth" as "success."