« previous post | next post »
At the Valencia Police Station in San Francisco, CA, there is a sign reading "Community Room" in English and Spanish. There is also Chinese on the sign; however, apparently a word or two is not considered adequate to communicate this concept in Chinese.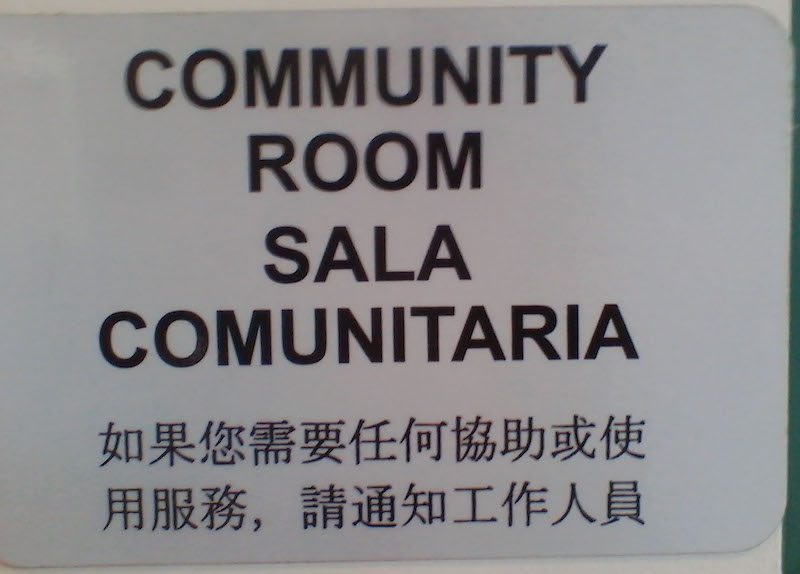 The Chinese says:
Rúguǒ nín xūyào rènhé xiézhù huò shǐyòng fúwù, qǐng tōngzhī gōngzuò rényuán
如果您需要任何協助或使用服務, 請通知工作人員
"If you need any assistance or to use the services, please inform the staff."
Are we all clear about what a "community room" is?
I did a search on "community room"+ police, and it turns out that many American police departments maintain them.  So far as I know, that is not the case in China or Taiwan.
[Thanks to Charles Belov]
---