« previous post | next post »
From a Twitter account: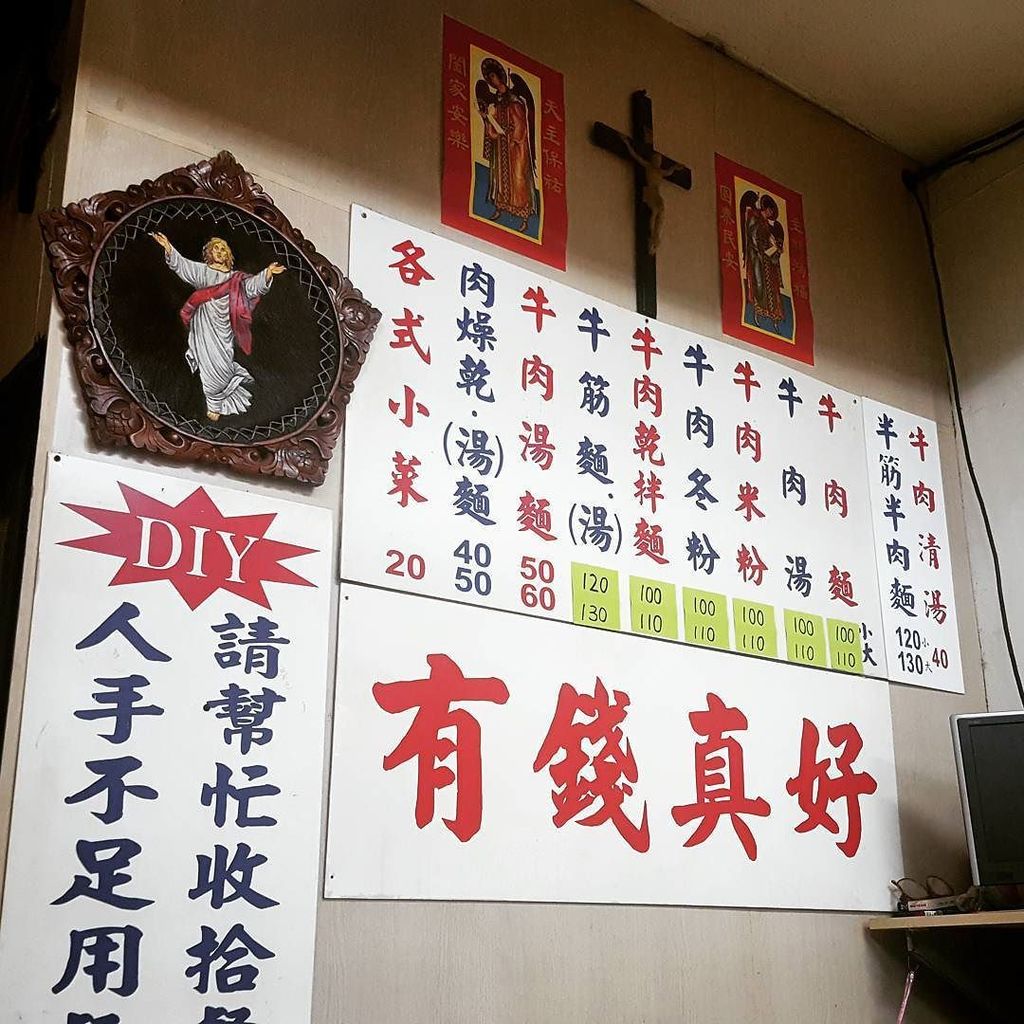 The four big characters say:
yǒu qián zhēn hǎo
有錢真好
It's really good to have money
Above the large, red characters is a list of dishes served by the establishment.  They are mostly one or another kind of beef noodles.
The notice under the DIY inside the red star asks customers to clean up themselves after eating because the shop is shorthanded.
The visual semiotic content on the wall is just as powerful, if not more so, as the verbal content of the signs.
[h.t. Geoff Wade]
---