« previous post | next post »
From today's Scary Go Round: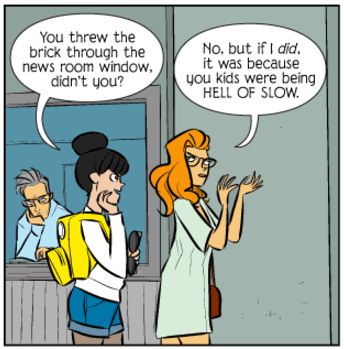 So is "hell of" a British re-/mis- interpretation of hella? Or an older, independent usage? Or even hella's secret source?
The OED's earliest citation for hella as an intensifier of adjectives is from 1991:
1991   E. Currie Dope & Trouble ii. vii. 162   There's a lot of people out there that are hella smart, they could be something in life.
But surely it's older than that.
I don't have time for any more hella sleuthing this morning, but some commenters will doubtless get us all caught up.
---