« previous post | next post »
[This is a guest post by Brendan O'Kane. See "Sinological suffering", 3/31/17, for background.]
---
I snapped this picture at the library today: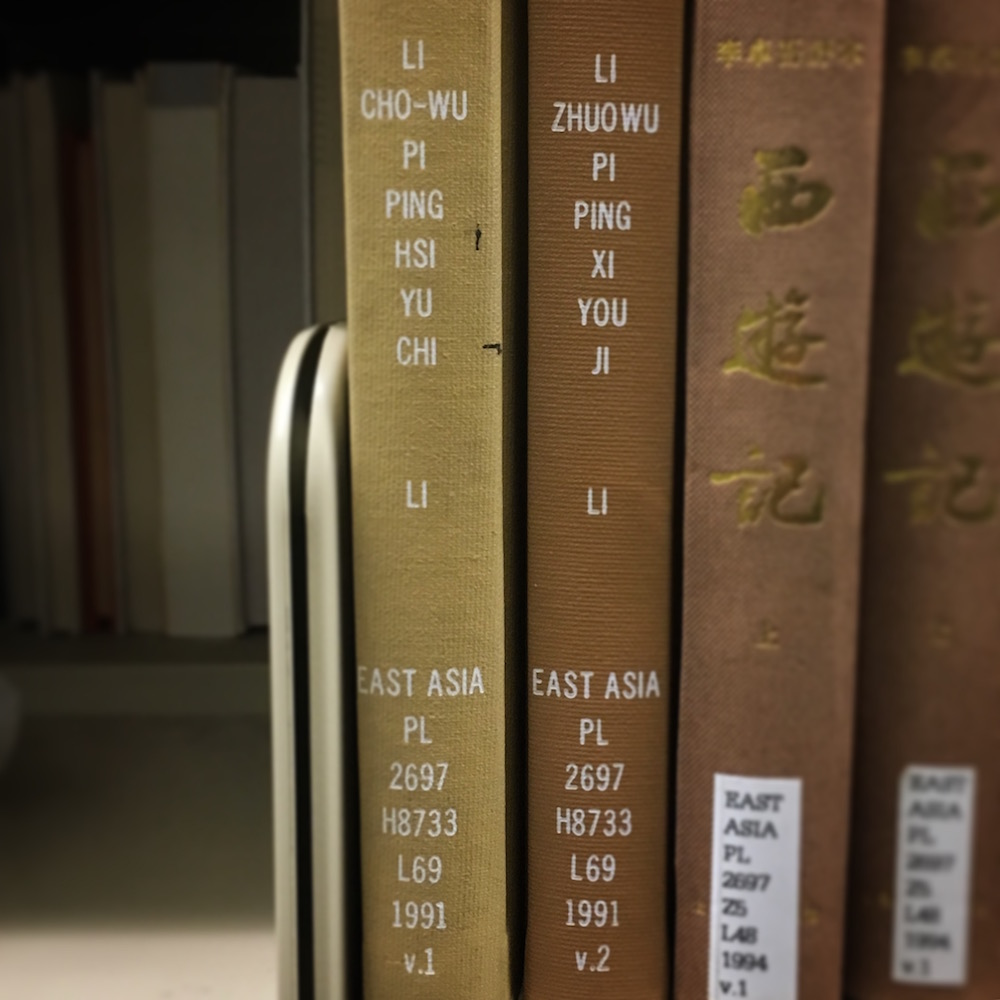 The best thing about this is that it's annoying on multiple levels:
One title, two volumes, two romanization systems.
The Wade-Giles romanization is wrong, because it doesn't indicate aspiration.
The Pinyin romanization is wrong too, because it uses spaces for syllable boundaries rather than word boundaries.
The Library of Congress rules for Pinyin, which describe the separation of syllables as "generally consistent with Wade-Giles practice," are wrong about Wade-Giles practice.
---
VHM:  Li Zhuōwú pīpíng Xīyóu jì 李卓吾批评西遊記 (Li Zhuowu's criticism of Journey to the West)
Li Zhuowu is the author's pseudonym.  His real name is Li Zhi (1527-1602). From Wikipedia:
He was born in Jinjiang, Fujian province (in modern-day Quanzhou). His ancestor by seven generations was Li Nu, the son of Li Lü, a maritime merchant. Li Nu visited Hormuz in Persia in 1376, converted to Islam upon marriage to a Semu girl ("娶色目女") (either a Persian or an Arab girl), and brought her back to Quanzhou. This was recorded in the Lin and Li genealogy《林李宗谱》. However, the new faith did not take root in his lineage and the family stopped practising Islam during the time of his grandfather. His father made a living by teaching, and Li Zhi was therefore educated from an early age.
---