« previous post | next post »
The most recent Templar, Arizona starts with this panel: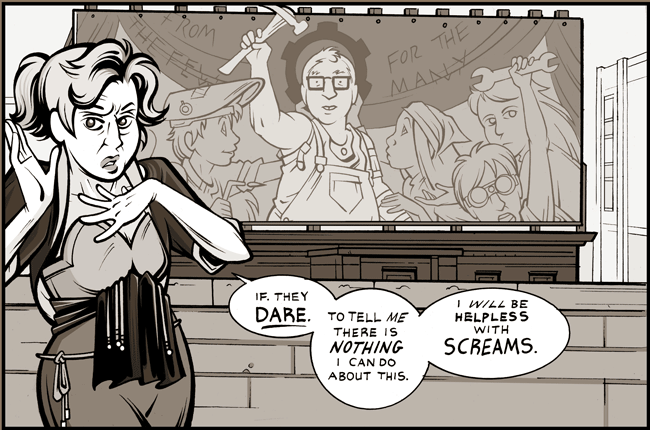 Note the use of punctuation, underlining, slant, letter size, line division, and balloon allocation to substitute for timing, pitch, intensity, voice quality and so on.
I don't have the impression that this is a kind of extended orthographic notation for spoken prosody, at least not in any systematic sense. Instead, it seems to be a set of resources for graphical communicative that are more-or-less parallel to speech prosody. To some extent this is creative use of features whose interpretation is natural — thus bigger letters are more salient, and so are parallel to prominence achieve by extra loudness, duration, and pitch range — but some extent there are conventions that have developed over the years in the world of comic-strip lettering.
Of course, most strips (in this series and elsewhere) are less graphically graphically flamboyant, just as most speech is prosodically plain.
---