« previous post | next post »
Whether you are familiar with Chinese characters or not, try to guess the meaning of the calligraphy on the front of this forthcoming book (the answer is at the very end of this post):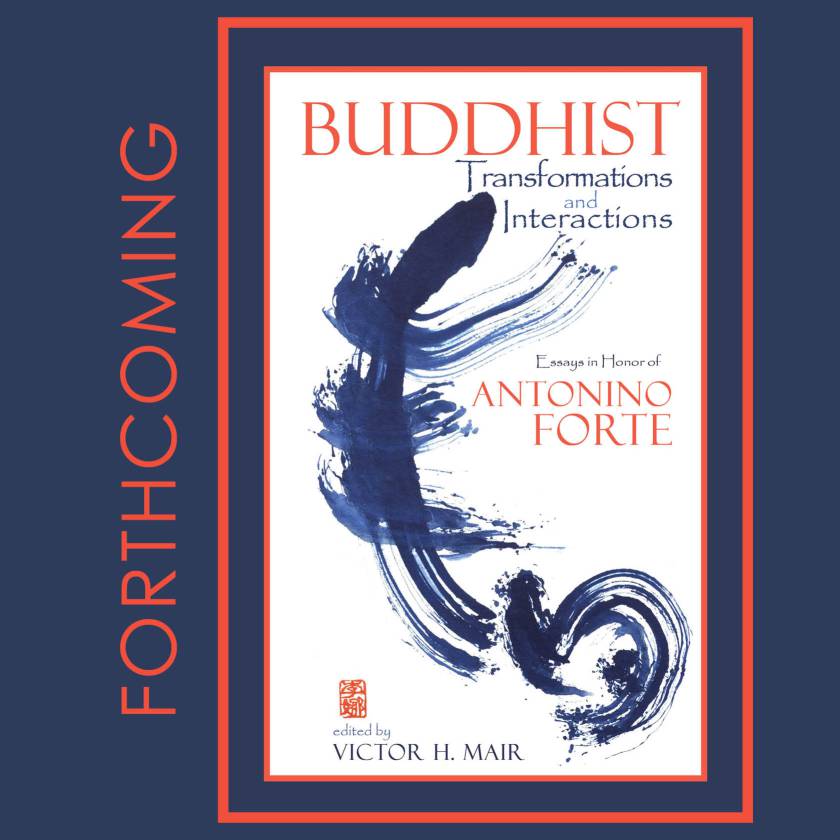 If you are a serious Buddhologist, you end up having to study a lot of difficult languages.  When I enrolled in a program of Buddhist Studies at the University of Washington in the fall of 1967, I went to my advisor, Edward Conze, to ask him which courses I should take.  He looked at me quizzically and said, "Are you serious?"
"Yes, sir," I replied, "I'm serious."
Looking me straight in the eye, he intoned:  "Sanskrit, Tibetan, Chinese, and Japanese".  That first semester almost killed me.  To put it mildly, Buddhist Studies is very language intensive.
Buddhism was born in India and its earliest scriptures were written in Pali.  Soon there were texts in Prakrit, Buddhist Hybrid Sanskrit, Chinese, Tibetan, Japanese, Korean, Sogdian, Khotanese, Uyghur, Khitan, Thai, Cambodian, Mongolian, Manchu, and numerous other languages.
The book whose cover is pictured above is to honor the memory of Antonino Forte (1940–2006), an outstanding Italian Buddhist scholar who was Director of the Italian School of Oriental (later East Asian) Studies in Kyoto for many years. At the institute, Professor Forte welcomed scholars from around the world to use the magnificent research library he had built up, and he generously shared his vast erudition on countless subjects related to East Asian medieval Buddhist history.  Those of us who did research at Nino's institute would hear people speaking languages from around the world — Italian, French, German, English, Japanese, Chinese, Dutch, Bengali, and many others — on a daily basis.  Working in that multilingual environment was a constant reminder of the linguistic richness inherent in the global community of Buddhologists.
Among the more curious linguistic facts about the transmission of Buddhism from India to China is that the earliest translations of Buddhist texts into Chinese were done neither by Indians nor by Chinese, but by Iranian speakers.  One of Forte's specialties was precisely on the Iranian individuals who were involved in the cultural transfer of Buddhism from India to China.
For me personally, the most important linguistic impact of Buddhism was its legitimization of the written vernacular in China, for which see:
Victor H. Mair, "Buddhism and the Rise of the Written Vernacular in East Asia:  The Making of National Languages", Journal of Asian Studies, 53.3 (August, 1994), 707-751.
In terms of vocabulary, upwards of thirty thousand Indic words entered the Sinitic lexicon with Buddhism beginning in the first century A.D., many of which are still spoken in the common language of today, including those for "convenience", "instant", and "meditation".
Buddhism was also deeply involved in the development of linguistic science, especially phonology, in China.
Buddhist Transformations and Interactions will be published from Cambria Press on March 16, 2017 and will be introduced to the scholarly community at the Association for Asian Studies annual meeting in Toronto on March 18.
For those who are curious, the exquisite calligraphy at the top of this post is "Spring" (春 — Japanese haru; MSM chūn) by Lilla Maria Moramarco, wife of the honoree of the volume.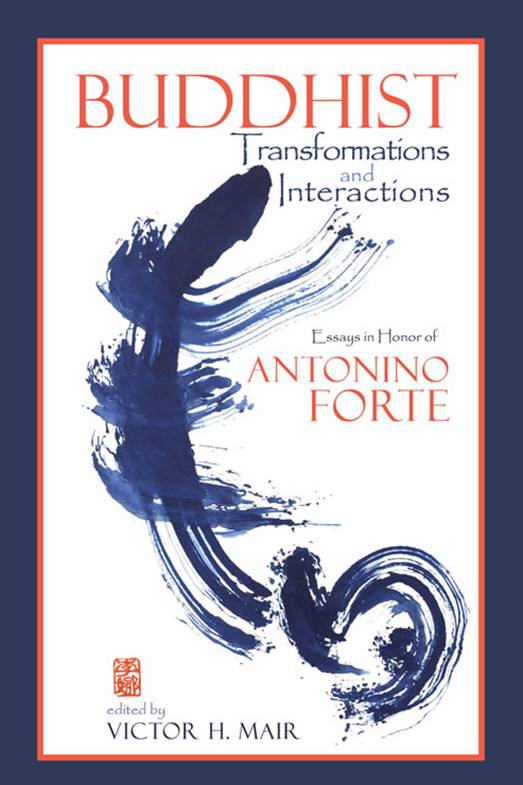 ---