« previous post | next post »
Stephen Hart sent in this scan of a box containing medicine that he bought in Malaysia in 1972: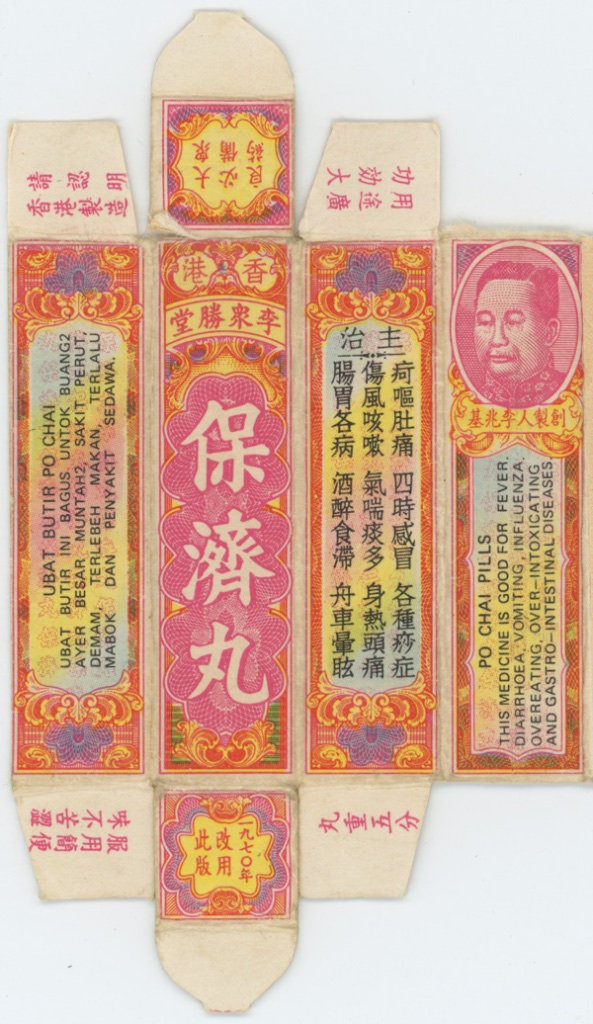 You can read the English explanation yourself to see what effects these marvelous little pills are claimed to have.
The corresponding Bahasa Malaysia panel on the box reads:
These medicinal pills are good for [treating] diarrhea, vomiting, stomach ailments, fever, over-indulgence in food, drunkenness, and excessive belching.
(courtesy of Geoff Wade)
And the Chinese says:
Main usages:  vomiting, stomach pain, seasonal flus, all sorts of cholera and heat stroke, colds and coughs, asthma (shortness of breath), excessive sputum, fever and headache, various gastrointestinal diseases, drunkenness, indigestion, motion sickness.
In other words, they will cure what ails you.
The name Bǎojì wán 保濟丸 means "guaranteed relief pills". 
There are no warnings on the package, though there should be.  Although Malaysians swear by Po Chai Pills, they are said to contain mercury, and several times in recent years they have been forced to stop production in Singapore and Hong Kong because they were found to contain traces of phenolphthalein and sibutramine.
Here are the advertised contents: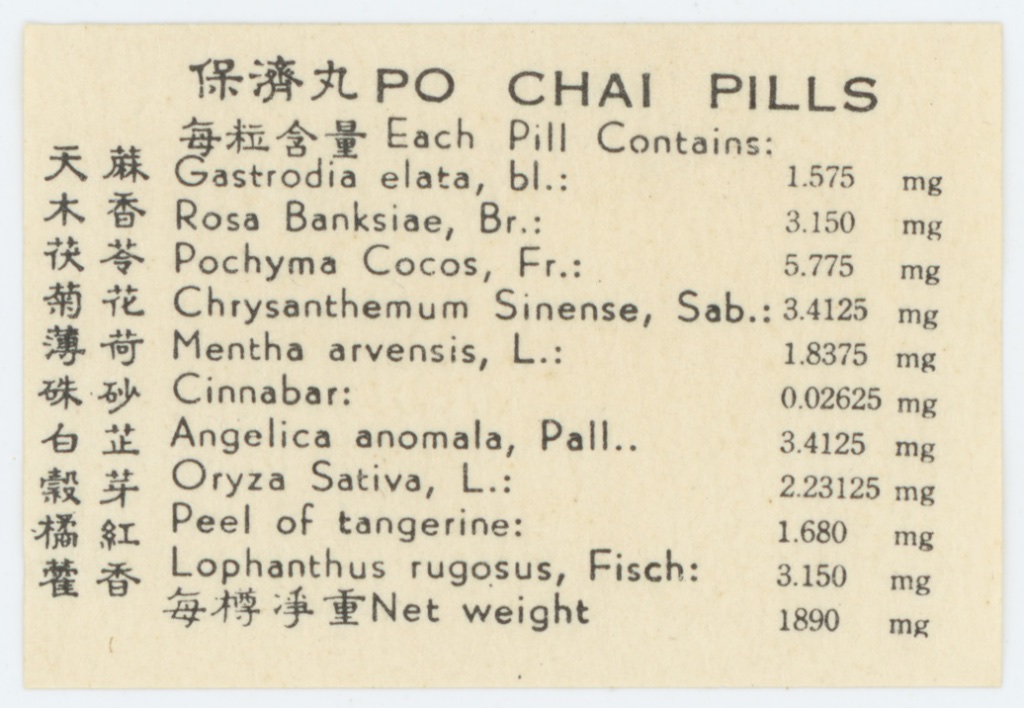 If you are out partying on New Year's Eve, you might need the Po Chai Pills on New Year's Day!
---