« previous post | next post »
Huawei Technologies is a Chinese multinational networking and telecommunications equipment and services company.  Mark Metcalf sent in this photograph of a scene at their corporate headquarters in Shenzhen: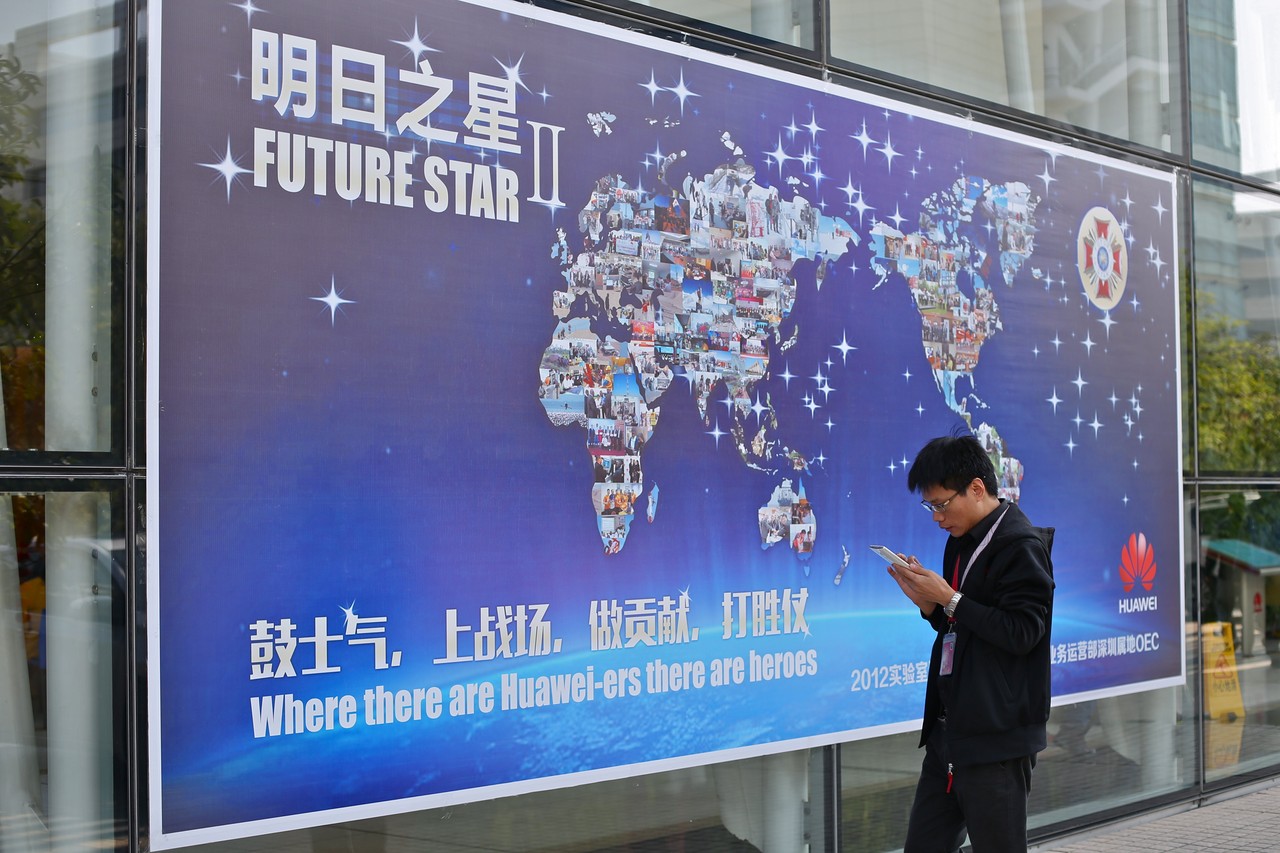 This is the fourth in a slideshow of seven photographs accompanying an article in the Wall Street Journal (12/4/16): "Huawei's Hard-Charging Workplace Culture Drives Growth, Demands Sacrifice." The slideshow was originally published on 4/5/16: "Inside Huawei's Campus."
The caption reads:
Once a year, each business department of Huawei chooses winners of the so-called Future Star award. The winners typically receive medals at ceremonies.
What caught Mark's attention was the original text that is translated as "Where there are Huawei-ers there are heroes".  It reads:
gǔ shìqì 鼓士气 ("drum up morale")

shàng zhànchǎng 上战场 ("go to the battlefield")

zuò gòngxiàn 做贡献 ("make a contribution")

dǎ shèngzhàng 打胜仗 ("win the battle")
How they got from that to "Where there are Huawei-ers there are heroes" requires quite a leap of imagination, and also perhaps faith.
---