« previous post | next post »
I spotted this very impressive warning at Siesta Key beach in Sarasota, Florida yesterday morning: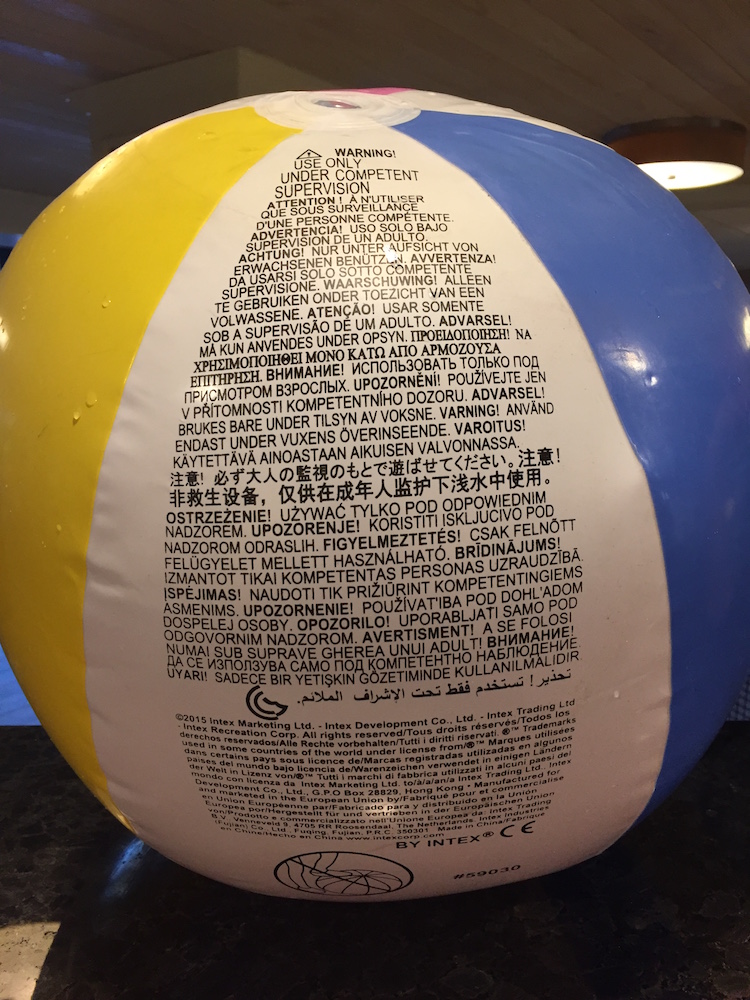 The English at the top is concise and specific, a distinguishing feature that we have observed before, e.g., "French vs. English" (8/2/15).
Aside from the sheer multiplicity of languages represented, what struck me most about the different versions is that they didn't seem to be constrained by the wording of the English, but set off in their own directions to provide a meaningful warning that often added something useful not in the original, but also just as often left out a significant element of the original.  For instance, the Chinese reads:
Zhùyì!  Fēi jiùshēng shèbèi, jǐn gōng zài chéngniánrén jiānhù xià qiǎnshuǐ zhōng shǐyòng.
注意! 非救生设备, 仅供在成年人监护下浅水中使用.
"Notice!  Not a lifesaving device, [should] only be used in shallow water under the supervision of an adult."
I have a feeling that "competent supervision" is not an easy expression to convey in many languages.
Now that I've got the ball rolling….
[Thanks to Katherine Warren and Maiheng Dietrich]
---