« previous post | next post »
I continue to be puzzled by the fact that phishers are unable to manage simple number agreement: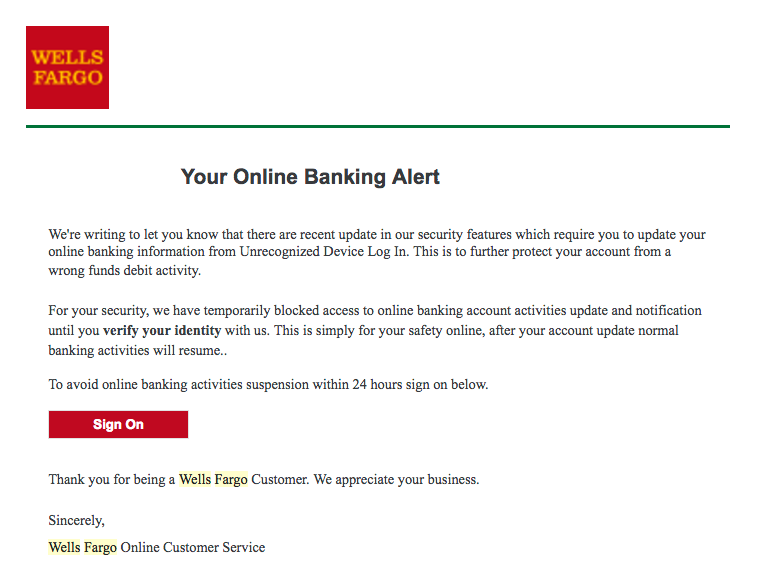 Um, "there are recent update in our security features"?  And did they never learn about comma splices? "This is simply for your safety online, after your account update normal banking activities will resume."
I recognize that the senders' native language is probably not English, but surely there are plenty of unemployed English majors willing to do copyediting for criminals. Not to speak of 5,300 fraud-hardened former Wells Fargo employees with a grudge.
Also, seems like the phishers could do a better job of disguising the fact that the email doesn't come from Wells Fargo:

Though I guess it's a cute joke that "bcsemail.org" is the email server for the Buncombe County Schools…
It's also kind of sloppy that the destination of the "Sign On" tab shows up as http://ow.ly/sabU304uYWd — though that does lead to a cleverly stolen copy of the normal Wells Fargo home page.
Anyhow, even if I had a Wells Fargo account, I wouldn't be tempted by this missive. I suppose some people are so easily fooled. But in my experience, phishing attempts of this kind are linguistically clumsy to a surprising degree.
Update — here's a nearly identical message claiming to come from ANZ Bank: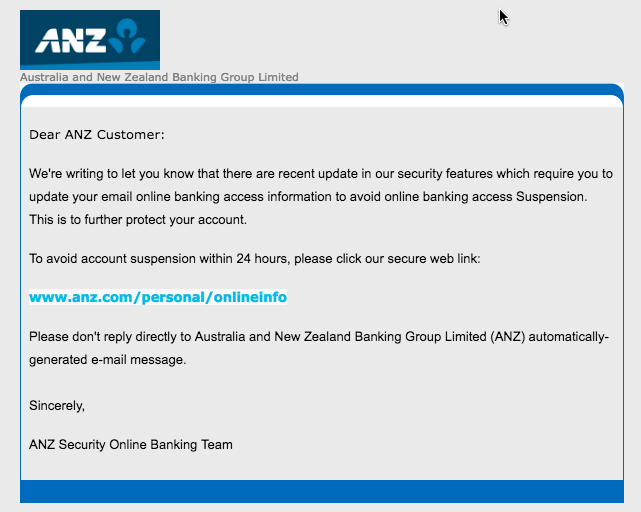 ---