« previous post | next post »
A few days ago I posted the trailer for the forthcoming science-fiction movie "Arrival," based on Ted Chiang's linguistically rich tale of alien contact, "Story of Your Life." While most commenters have wondered how well Chiang's xenolinguistics will translate to the big screen, a couple of eagle-eyed observers noted something worrying in the trailer: incredibly sloppy use of Arabic script.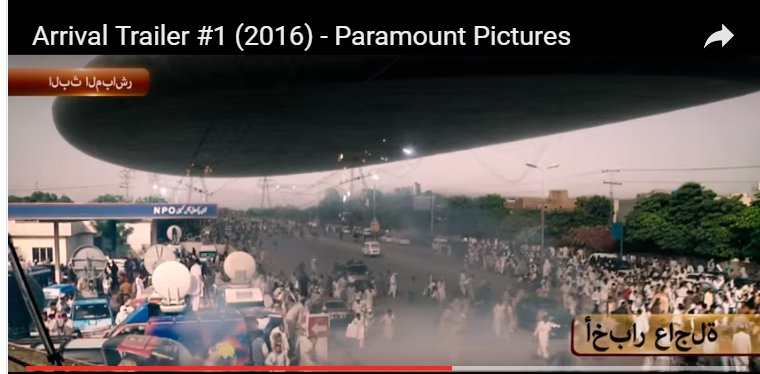 (screenshot via @Trifolivm on Twitter)
As LL commenter "flow" writes:
At 1:26 we see what's supposed to be a news flash from an 'Arabic' language? / script? news station (judging from the typography of the gas station in the background, one could guess this is set in Pakistan, so the below would presumably be an Arabic loanword in Urdu).
The letters in the lower right corner read, wait for it,
ة ل ج ا ع   ر ا ب خ أ ;
these are **unconnected letters** that are **to be read from left to right**. OMG.
According to my dictionary, that could be read as [ʔixba:r ʕa:dʒil(a?)] and understood as 'news flash'.
If they even got the Arabic so WRONC, how much can we trust their Alienese?
That looks to be an accurate assessment. In regular right-to-left connected Arabic script, it should read:
أخبار عاجلة
akhbār ʿājila 'breaking news, news flash'
(That ة character is a dead giveaway — the tā' marbūṭah, which marks feminine gender, can only occur at the end of a word.)
Similarly, the text in the top left says:
ر ش ا ب م ل ا   ث ب ل ا
But it should be:
البث المباشر
al-bath al-mubāshar 'live broadcast'
Commenter Rodger C. writes:
I see that treatment of Arabic all over the Net, especially on FB memes. I assume it comes from inputting Arabic into a program that's only set up to handle Western languages. It does seem remarkably stupid that no one caught it in a high-budget context like this.
The stupidity is compounded by the fact that this is supposed to be a linguistically sensitive production, given the source material. And if the moviemakers manage to bollix the Arabic so badly, it doesn't bode well for the language of the alien "heptapods" that Chiang invented for the story.
Update: The Arabic script reversal (which can occur when R-to-L connected characters are copy-and-pasted) sometimes afflicts those who should know better. A reader sends in the logo that was used by the University of Maryland's Center for Advanced Study of Language (CASL) for a 2004 conference, where the Arabic word for "language" لغة (luḡa) comes out as ة غ ل .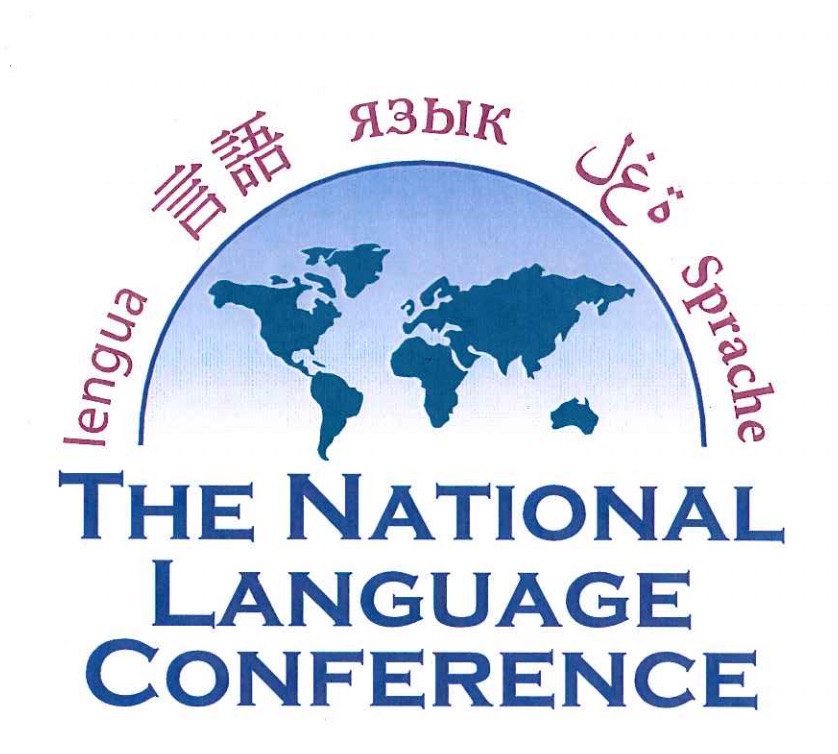 Also, for the 2012 Summer Olympics, a fancy shopping center in London put up banners reading "Welcome to London" in reversed Arabic.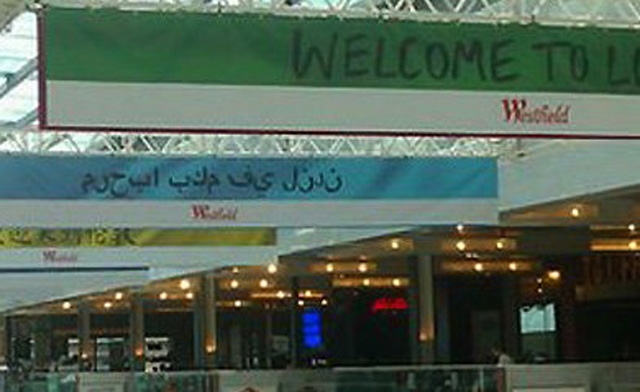 And finally, via Kotaku, here's some backwards Arabic from the video game "Call of Duty" (commenter bulbul complained about this in 2011).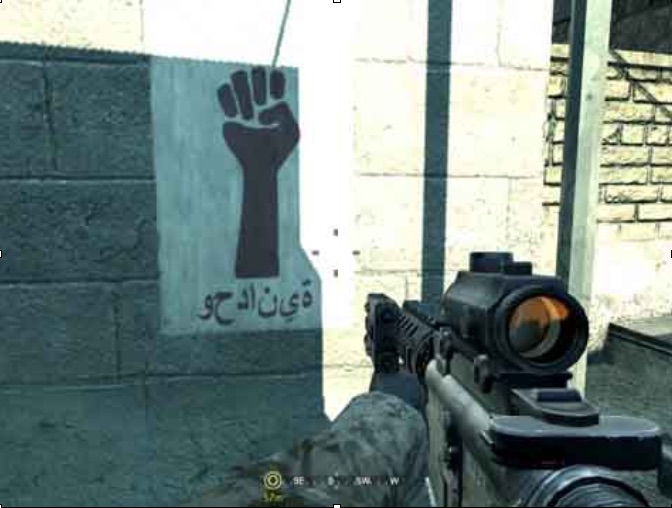 That's وحدانية (waḥdāniyya 'unity, oneness') rendered as ة ي ن ا د ح و .
[Update, 10/21/16: The errant Arabic script was corrected, as can be seen in the final movie trailer posted here.]
---