« previous post | next post »
On 8/13/16, the Editorial Board of the New York Times published an editorial titled "China's Defiance in the South China Sea" that began with this colorful photograph: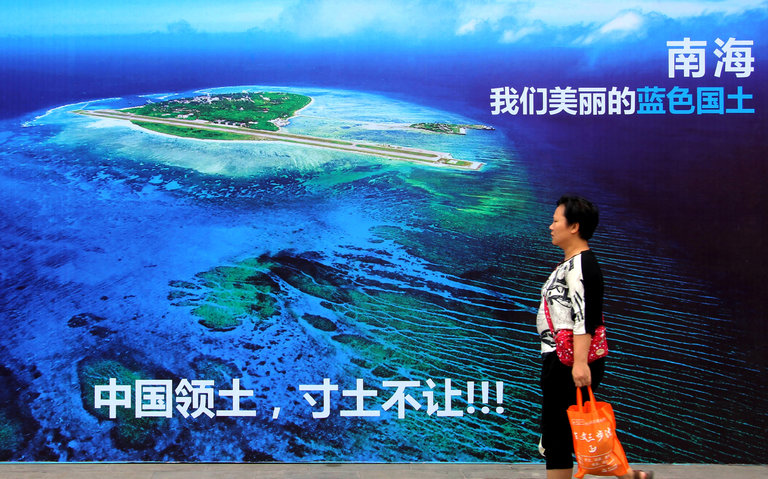 The caption beneath the photograph translates the wording on the billboard thus:
"South China Sea, our beautiful motherland, we won't let go an inch"
That's so wrong that we may as well just start all over:
Nánhǎi
wǒmen měilì de lán sè guótǔ
Zhōngguó lǐngtǔ, cùntǔ bù ràng!!!
南海
我们美丽的蓝色国土
中国领土,寸土不让!!!
South Sea
our beautiful blue domain
we will not yield an inch of China's territory!!!
There's already enough misinformation and obfuscation circulating about the Southeast Asian Sea (aka South China Sea), so somebody tell the Times to issue a correction about their mistranslation of this poster that deals with a very controversial and sensitive issue affecting the lives of hundreds of millions of people.
[h.t. John Lagerwey]
---