« previous post | next post »
Taylor Swift sings "shake, shake", but in Singapore and Malaysia, everybody is saying "shiok, shiok".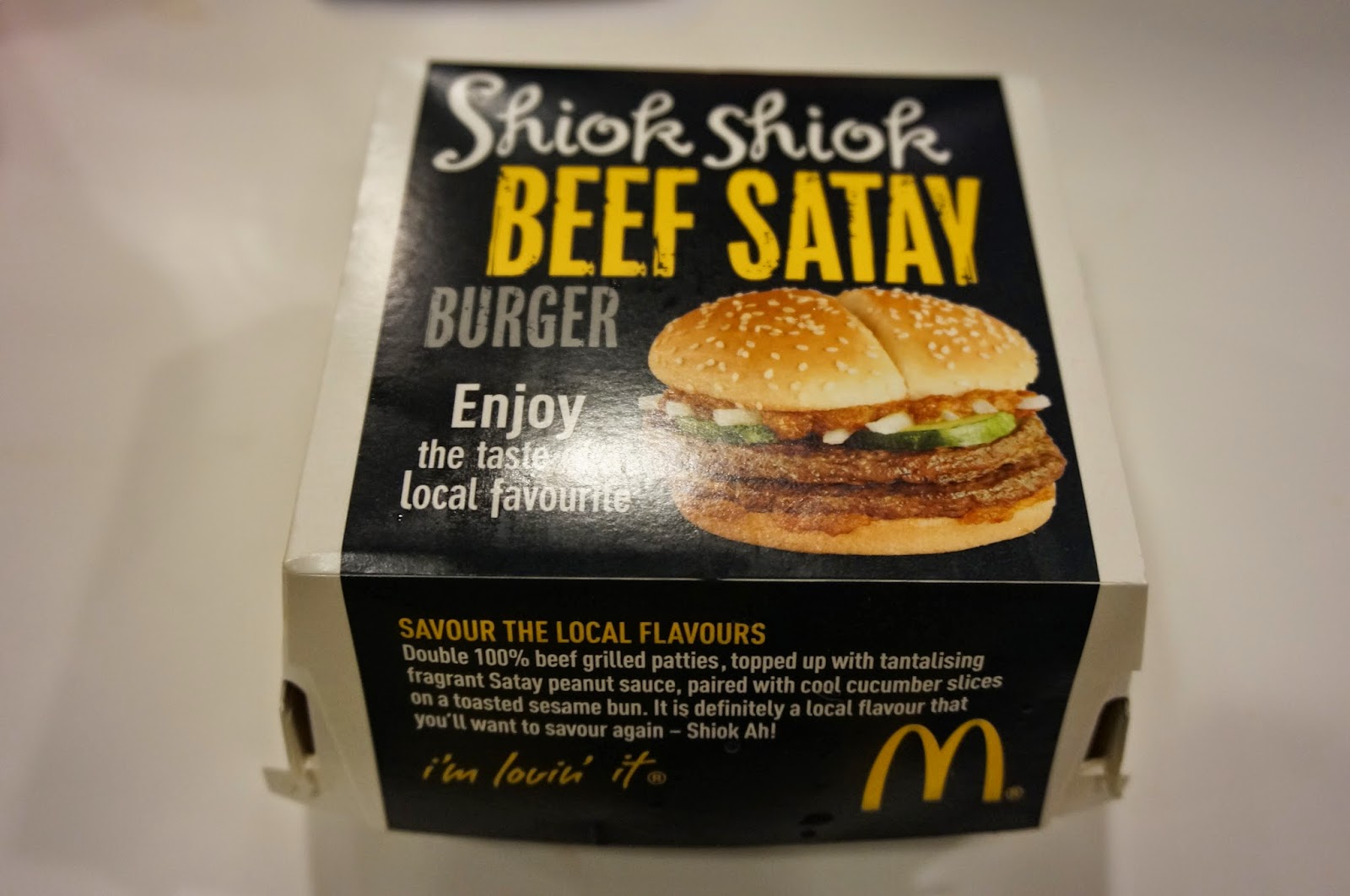 Source:  "Where or how did the phrase Shiok or Syiok used in Malaysia & Singapore originate?" (Quora, Feb. 2015)
Recently, there were two missed opportunities for me to bring up "shiok".
In the latter post, I listed "shiok" as one of the 19 Singaporean terms added to the OED in its latest update, but I didn't go into any detail about it.  Now I feel that it is time to make amends.  That is especially so because "shiok" was featured in these two articles that I overlooked earlier this year:
At the website linked to just under the picture above, there are some good comments on the probable origin of "shiok".  Muhammad Syawalfiza, citing this online dictionary of Malay, says,
The word "syok" or" syiok" come from Malay word "seronok"  means enjoy. It a Malay slang commonly use to describe how enjoy full the person's or group were in a situations.
When does it start being use, probably after 1957 (no verified source).
Khadijah Latiff observes,
The word "asyik" (pronounced a-shick) in Malay language means to have a feeling of overwhelming passion or infatuation for someone or something. It can also mean being absorbed in a state of bliss, time-wasting, or intoxication.
The word "asyik" is contextually used for being absorbed in love or absorbed in a very good book, or absorbed in music, and you enjoy it so much that you forget the time and other things.
"Syiok" is slang for "asyik", pronounced (shi-ock) sometimes extended to emphasize the overwhelming feeling. Used in context for everything awesome that is supposed to induce the feelings of something "mengasyikan" or blissfully out of this world.
Being "syiok sendiri" means to be self-absorbed. You're in love with yourself and you're completely absorbed in yourself without regard for others.
The word "asyik-asyik" means persistently.
It is possible that the word "asyik" has Sanskrit roots, as with many other words in the Malay language.
Alvin Arulselvan notes,
Oddly some websites claim that it originates from the Punjabi wor[d] "shauk" which is an expression of satisfaction.I don't speak Punjabi so I can't verify this.
There seems to be little doubt that "shiok" entered Singaporean English from Malay.  But where did the Malays get the term from?  Most people seem to think that it doesn't have an Austronesian root.  As we've seen above there are suggestions that it came from Sanskrit or from Punjabi.  Even if it came from Punjabi, it would still most likely be fundamentally a Sanskritic term.  So I shall concentrate on first trying to find whether there is any evidence or likelihood that "shiok" really did come from Punjabi.
I asked Sunny Singh his opinion:
I don't know. The Punjabi word "shiok" is sometimes pronounced with a nasal sound, thus "shionk", depending on the district.  Means enjoyable hobby or enjoyable pastime.
"Shonki" from "shonk" means fanatic or addict, in a positive sense.  A "sports shonki" is a "sports fanatic".
This is pure Punjabi rural slang, i doubt that it exists in Hindi.
This song is about a guy who has a "shionk" for weapons:
"Mitra Nu Shonk Hathiara Da" – Babbu Mann
[VHM:  A really fun listen / watch!]
There was a famous Jatha Dhadhi performer named Amar Singh, a Jatt, who was from Hoshiarpur region of Punjab, close to where my family was from. He went by the title "Shonki".  Here's his biography, which includes a nice picture of the instrument that he played.
The British brought many Sikhs to Malaya already starting from the latter part of the 19th century, mostly to serve as police, whom they trusted greatly.
All things considered, a Punjabi origin for "shiok" does not seem improbable, but I would be eager to hear counterproposals and refinements if anyone has them.
Just when I was about to sign off on "shiok", I thought that I'd better take another look at the entry for "shiok" in the OED.
Here are the definitions:
Singapore English.
A. int.
  Expressing admiration or approval: 'cool!' 'great!'
1977   New Nation (Singapore) 26 May 19/2   Fantas. Ooh-la-la. Phew-whew. Wowie. Shiok. Jazzy, man. Beaut.
1992   Straits Times (Singapore) (Nexis) 15 May   English-educated Singaporeans know that there is an Ah Kow within them dying to burst out with a proclamative wah shiok man!
1995   Straits Times (Singapore) (Nexis) 24 Apr.   Wah lau, if got such a dictionary, damn good, y'know. You read, sure can laugh. Shiok man.
2006   Edge (Malaysia) (Nexis) 2 Jan.   Gold taps, gold bathtub, gold dinner table… Wah shiok.
 B. adj.
 1. Of food, a meal, etc.: delicious, superb.
1978   Straits Times (Singapore) 8 July 16/1 (advt.)    Help preserve the essence of 'shiok' cooking!
1999   8 Days 4 Dec. 70/2   The wasabi potato salad on the side was another inspired concoction that shocked yet seduced—much like tasting a shiok curry for the first time.
2014   Today (Singapore) (Nexis) 27 Mar. 74   We hear the Nyonya Lobster Laksa is pretty shiok.
 2. As a general term of approval: admirable, enjoyable, excellent.
1980   Sunday Times (Singapore) 5 Oct. 10/6   Singlish sounds them shiok at times, wouldn't you agree?
1993   Straits Times (Singapore) (Nexis) 26 July   I didn't know who sang it but I thought it was really shiok.
2001   Business Times (Singapore) (Nexis) 30 Oct.   Your job very shiok—a lot of parties and drinking right?
2014   S. J. Rozan in C. L.-L. Tan Singapore Noir 122   Things were..better than not bad—everything was shiok, lah. Great.
And, right at the top of the entry, just after the pronunciation guide (British, U.S., and Singapore and Malaysian English) and frequency indicator, I was very happy to see this etymology:
< Malay syok pleasing, attractive < Persian šoḵ cheerful, spirited, ultimately < Arabic (compare šawq desire, passion).
Couldn't ask for more.
Before closing, I just want to mention another interesting Singlish expression that I noticed when I looked up "shiok" in the Wikipedia article on Singlish vocabulary:
To express sheer delight with an experience, especially when eating great food. Popularly exclaimed in a single word "Shiok!", or combined with another – "Shiok man!", "So shiok!"
The other expression I noticed was "jiak kantang", partly because it had a very long, intriguing definition, but also for a couple of other reasons that I shall explain momentarily:
Literally means 'eat potato'. Formed by the Hokkien term "Jiak" (eat) and Malay term "Kentang" (potato). It is a pejorative term referring to pompous condescending intellectuals who are slightly more educated about Western cultures. "Eating more potato" means more westernized than being Asian (eating rice). Also refers to someone displaying a western English accent that is not authentic: referring to the sound that one would make while attempting to speak with a mouthful of potato.
I found this expression particularly intriguing because, in being a Singlishism formed from a Sinitic verb and a Malay noun, it encapsulates the linguistic mix that surrounds one in Singapore.  I was also attracted to "jiak kantang" because it uses potatoes in the mouth as a metaphor for manner of speaking and hence cultural pretension.  That in itself is a fascinating notion to me, but we had also just been discussing the terminology and taxonomy for potatoes in the comments to this post: "Words for cereals" (7/27/16).
A final observation:  among the hundreds of Singlish words listed in the Wikipedia article on that subject, only a tiny handful are from Mandarin or Indian languages.  The vast majority are from Hokkien, Teochew, Cantonese, Malay, and English (used in special senses not known to native speakers of English).  This goes a long way toward describing the nature and milieu of Singlish.
[h.t. Geok Hoon (Janet) Williams]
---