« previous post | next post »
From Steve Kass:
My brother is traveling in Portugal and posted this on Instagram. That's all I know.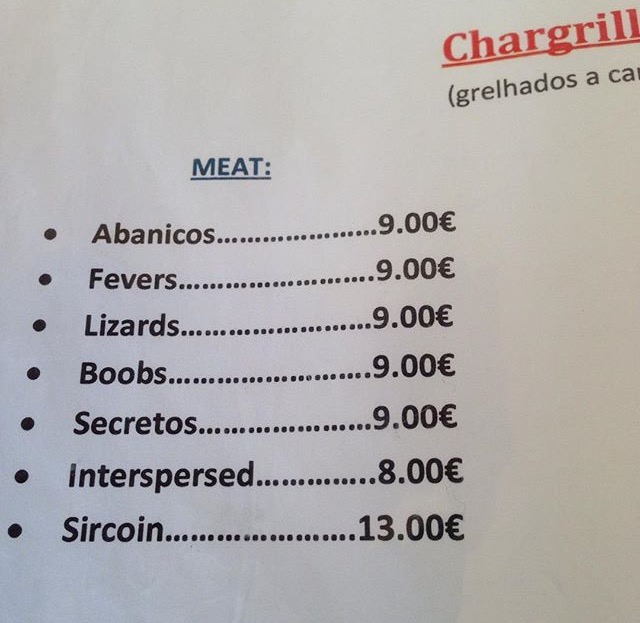 I bet our readers can figure out what Portuguese words were naively mistranslated to create this list — and perhaps even finger the dictionary or translation app responsible.
For example, I suspect that "Interspersed" might be a mistranslation of (the Portuguese word for) mixed in "mixed grill", which I guess would be "misturado". But Google Translate — often the villain in cases like this — shows no interest in rendering misturado as "interspersed".
---