« previous post | next post »
I'm in Portorož, Slovenia, for LREC2016; and so far the most interesting linguistic aspect of the place is the sometimes-surprising mixture of languages on signs. For example: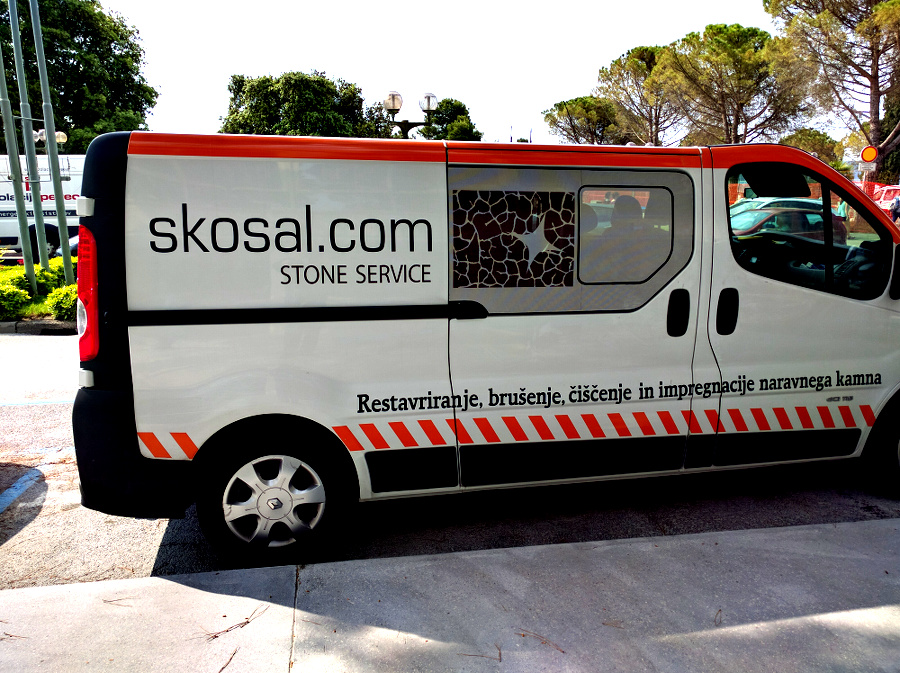 The longer explanation of the side of the van is in Slovenian — Restavriranje, brušenje, čiščenje in impregnacije naravnega kamna = "Restoration, grinding, cleaning and impregnation of natural stone". But the short version is in English: STONE SERVICE.
Skosal seems to be a Slovenian company,  and I'm not aware that sawing up pavement — which is what Skosal's workers were doing — is a characteristically British or American domain of activity. For that matter, it's not clear that "Stone Service" is what a British or American company would call this kind of work.
Maybe some readers can explain the motivation behind this particular signage code-switching, or the general framework that it lives in.
---