« previous post | next post »
Ted Cruz has gotten a lot of very creative grief for apparently messing up the re-enactment of a scene from the movie Hoosiers by referring to the height of a "basketball ring":
But in our comments this morning, Richard Hershberger wrote:
Speaking of politicians speaking, I would like to put in a request for an analysis of whether Cruz said "ring" or "rim."
And Francois Lang responded:
Definitely sounds like "ring" to me, but I'll leave that debate to the phoneticians. Anyone know one :-)?
So I pulled the audio (channel 1, which is less reverberant) from this YouTube clip — and it turns out that there's one rim and one ring:

Well as y'all know,
we're here on the Hickory basketball court,
and Bruce, who travels with me, Bruce, I want to ask you something,
do you have a tape measure with you?
Tell me something —
how tall
is that basketball rim?
Ten feet!
You know, the amazing thing is, that basketball ring
here in Indiana, it's the same height as it is in New York City
and every other place in this country.
And there is nothing
that Hoosiers cannot do.
I've transcribed what I hear, but I can also offer some evidence from objective acoustic analysis. At the end of the first bolded phrase, both F1 and F2 go down, as they should for a labial consonant. You can see F2 getting further away from F3 in the region that I've highlighted in the image below: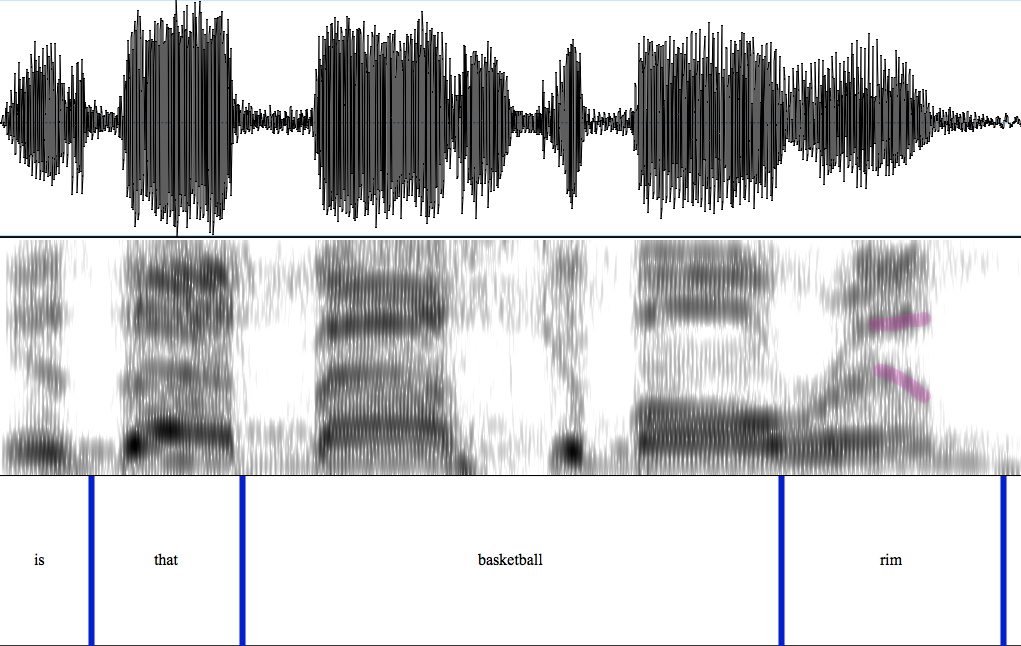 In contrast, in the second version of the phrase, which I've transcribed as "basketball ring", you can clearly see F2 rising to come near to F3 in the classic velar pinch: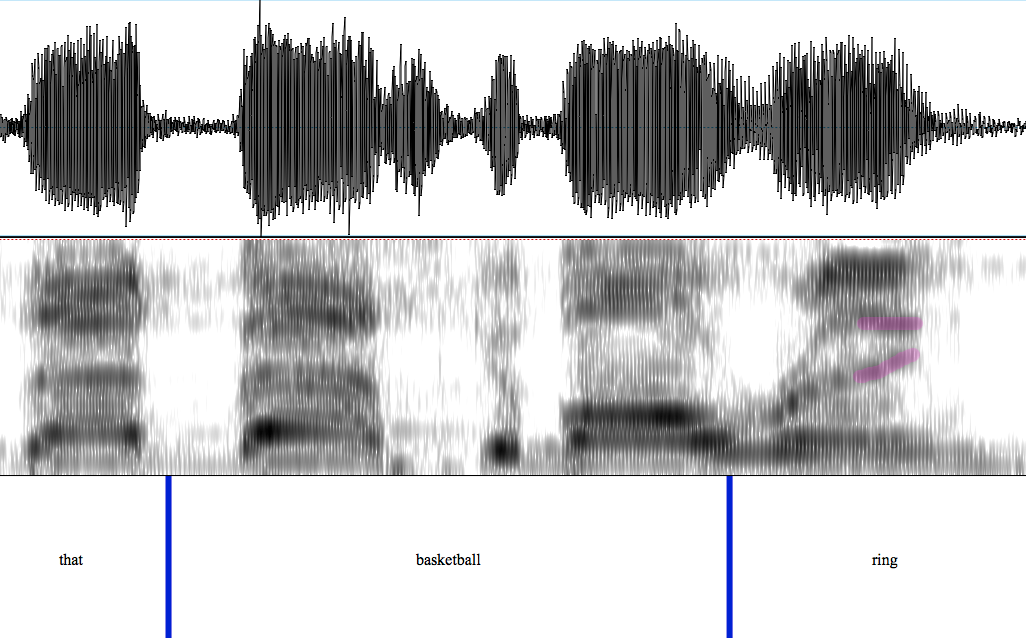 ---