« previous post | next post »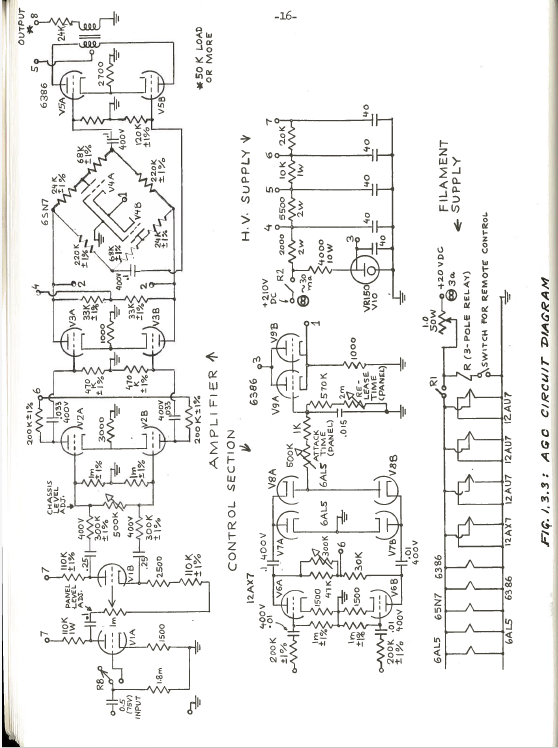 Joe Pater's Brain Wars project "is intended to support the preparation of a book directed at the general public, and also as a resource for other scholars":
The title is intentionally ambiguous: "wars about the brain" and "wars between brains". As well conveying the some of the ideas being debated, their history, and their importance, I plan to talk a bit about the nature of intellectual wars: Why do they happen? What are their costs and benefits?  I hope that I'll finish it by 2021, the 50th anniversary of Frank Rosenblatt's death.
The planned book is about debates in cognitive science, and Joe is currently focusing on Frank Rosenblatt.  The most recent addition describes Tobermory, a 1963 hardware multi-layer neural network for speech recognition:
Nagy, George. 1963. System and circuit designs for the Tobermory perceptron. Technical report number 5, Cognitive Systems Research Program, Cornell University, Ithaca New York.
If you're not familiar with Frank Rosenblatt, you could check his Wikipedia page — or read this Biographical Note from his 1958 paper "Two theorems of statistical separability in the perceptron":
Frank Rosenblatt, born in New Rochelle, New York, U.S.A., July 11, 1928, graduated from Cornell University in 1950, and received a PhD degree in psychology, from the same university, in 1956. He was engaged in research on schizophrenia, as a Fellow of the U.S. Public Health Service, 1951- 1953. He has made contributions to techniques of multivariate analysis, psychopathology, information processing and control systems, and physiological brain models. He is currently a Research Psychologist at the Cornell Aeronautical Laboratory, Inc., in Buffalo, New York, where he Is Project Engineer responsible for Project PARA (Perceiving and Recognizing Automaton).
Rosenblatt opens that paper with a quote from John von Neumann's Silliman Lectures:
Logics and mathematics in the central nervous system…must structurally be essentially different from those languages to which our common experience refers … When we talk mathematics, we may be discussing a secondary language, built on the primary language truly used by the central nervous system. Thus the outward forms of our mathematics are not absolutely relevant from the point of view of evaluating what the mathematical or logical language truly used by the central nervous system is… Whatever the system is, it cannot fall to differ considerably from what we consciously and explicitly consider as mathematics.
Rosenblatt builds on von Neumann's quote in this way:
What von Neumann is saying here deserves careful consideration. The mathematical field of symbolic logic, or Boolean algebra, has been eminently successful in producing our modern control systems and digital computing machines. Nevertheless, the attempts to account for the operation of the human brain by similar principles have always broken down under close scrutiny. The models which conceive of the brain as a strictly digital, Boolean algebra device, always involve either an impossibly large number of discrete elements, or else a precision in the "wiring diagram" and synchronization of the system which is quite unlike the conditions observed in a biological nervous system. I will not belabor this point here, as the arguments have been presented in considerable detail in the original report on the perceptron. The important consideration is that in dealing with the brain, a different kind of mathematics, primarily statistical in nature, seems to be involved. The brain seems to arrive at many results directly, or "intuitively", rather than analytically. As von Neumann has pointed out, there is typically much less "logical depth" in the operations of the central nervous system than In the programs performed by a digital computer, which may require hundreds, thousands, or even millions of successive logical steps in order to arrive at an analytically programmed result.
Viewed from the perspective of the recent evolution of these ideas, this is partly prescient and partly wrong or even obtuse.
It's certainly true that the dominant current understanding of Artificial Intelligence is that it's properly considered to be applied statistics, as Rosenblatt argued, rather than applied logic, as Minsky believed. But given the dominant metaphor of "depth" in "deep learning", and the racks full of GPUs churning away on current problems in this paradigm, it's ironic that part of the original argument for statistics over logic was based on the argument that whatever brains are doing, it can't involve very many steps. This argument is explicit in von Neumann as well as Rosenblatt — here's more from the Silliman Lectures:
Just as languages like Greek or Sanskrit are historical facts and not absolute logical necessities, it is only reasonable to assume that logics and mathematics are similarly historical, accidental forms of expression. They may have essential variants, i.e. they may exist in other forms than the ones to which we are accustomed. Indeed, the nature of the central nervous system and of the message systems that it transmits indicate positively that this is so. We have now accumulated sufficient evidence to see that whatever language the central nervous system is using, it is characterized by less logical and arithmetical depth than what we are normally used to. The following is an obvious example of this: the retina of the human eye performs a considerable reorganization of the visual image as perceived by the eye. Now this reorganization is effected on the retina, or to be more precise, at the point of entry of the optic nerve by means of three successive synapses only, i.e. in terms of three consecutive logical steps. The statistical character of the message system used in the arithmetics of the central nervous system and its low precision also indicate that the degeneration of precision, described earlier, cannot proceed very far in the message systems involved.
It's true that the depth of even "deep" nets these days is limited to one- or two-digit integers, typically 5-10 layers. But the learning process in such systems — and the update of nodes in recursive networks — depends for its success on the residue of millions or even billions of previous steps.
By the way, if you're wondering what Nagy's 1963 device has to do with the Isle of Mull, the answer is "nothing". From the cited document's summary:
Tobermory, named after Saki's eavesdropping talking cat, is a general purpose pattern recognition machine roughly modelled on biological prototypes.
That would be this talking cat, who is introduced in a discussion around Lady Blemley's tea-table:
"And do you really ask us to believe," Sir Wilfrid was saying, "that you have discovered a means for instructing animals in the art of human speech, and that dear old Tobermory has proved your first successful pupil?"
"It is a problem at which I have worked for the last seventeen years," said Mr. Appin, "but only during the last eight or nine months have I been rewarded with glimmerings of success. Of course I have experimented with thousands of animals, but latterly only with cats, those wonderful creatures which have assimilated themselves so marvellously with our civilization while retaining all their highly developed feral instincts. Here and there among cats one comes across an outstanding superior intellect, just as one does among the ruck of human beings, and when I made the acquaintance of Tobermory a week ago I saw at once that I was in contact with a "Beyond-cat" of extraordinary intelligence. I had gone far along the road to success in recent experiments; with Tobermory, as you call him, I have reached the goal."
What happens in that story might give you pause for thought if you think about Siri, Google Voice, Cortana, and Amazon Echo listening quietly in the background of your everyday life:
"What do you think of human intelligence?" asked Mavis Pellington lamely.
"Of whose intelligence in particular?" asked Tobermory coldly.
"Oh, well, mine for instance," said Mavis with a feeble laugh.
"You put me in an embarrassing position," said Tobermory, whose tone and attitude certainly did not suggest a shred of embarrassment. "When your inclusion in this house-party was suggested Sir Wilfrid protested that you were the most brainless woman of his acquaintance, and that there was a wide distinction between hospitality and the care of the feeble-minded. Lady Blemley replied that your lack of brain-power was the precise quality which had earned you your invitation, as you were the only person she could think of who might be idiotic enough to buy their old car. You know, the one they call 'The Envy of Sisyphus,' because it goes quite nicely up-hill if you push it."
---