« previous post | next post »
Today's For Better or For Worse:

Another good question (well, an implicit one) in today's Frazz:

A child who had just learned about Santa's list once told me that he didn't actually need any Christmas presents, thank you very much.
Today's Scenes from a Multiverse has some questions and answers that are relevant to Microsoft's recent problems with Tay: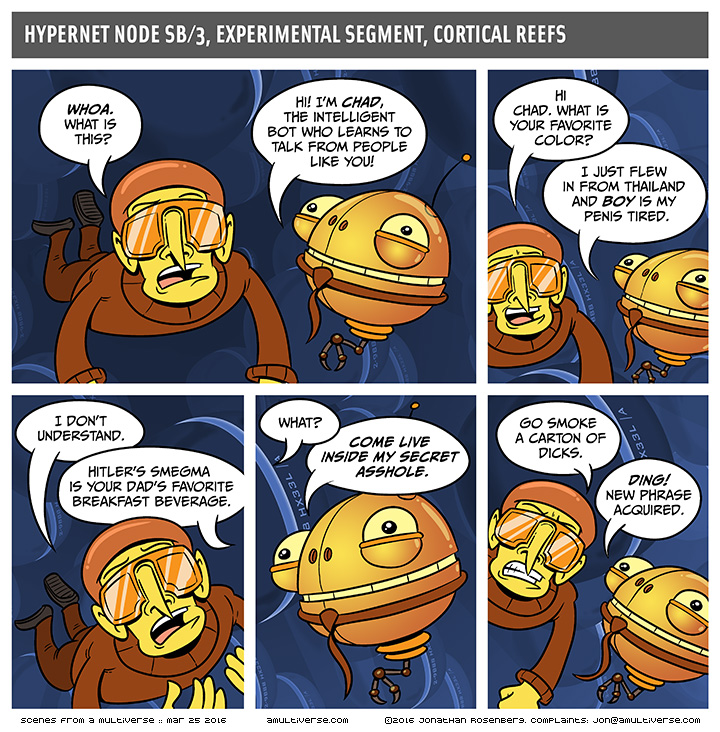 The current xkcd also features some good questions: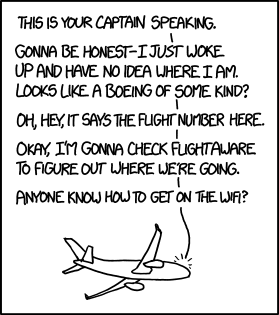 Mouseover title: ""Oh dang, you have to pay? Hey, has anyone else paid already? If so, can I borrow your phone for a sec?"".
---