« previous post | next post »
Forwarded to Victor Mair by Jeff DeMarco, two photos of English stream-of-consciousness signage on the window of a jazz bar in Xi'an. Above: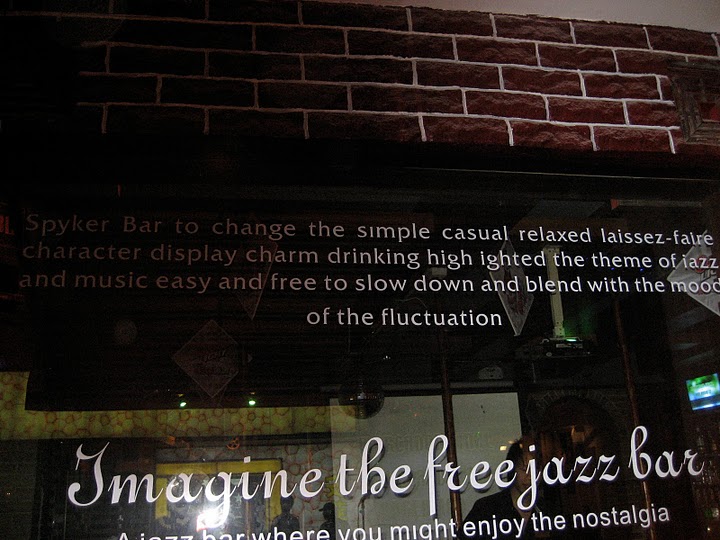 And below: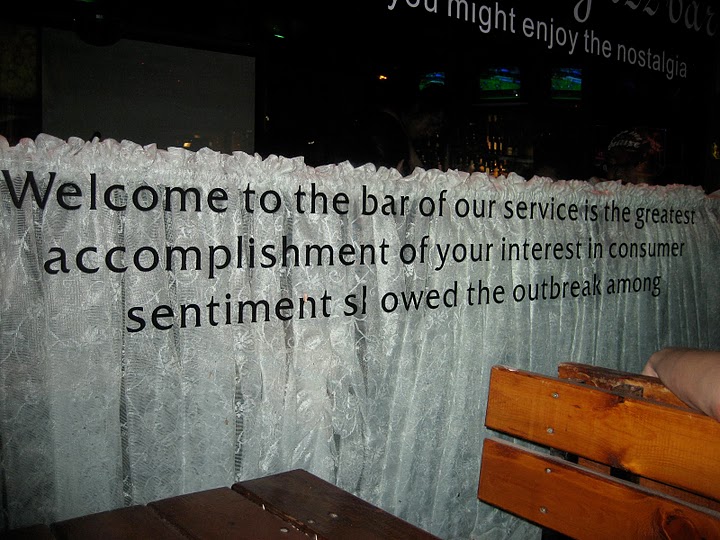 Transcription:
Spyker Bar to change the simple casual relaxed laissez-faire
character display charm drinking high ighted the theme of jazz
and music easy and free to slow down and blend with the mood
of the fluctuation
Imagine the free jazz bar
A jazz bar where you might enjoy the nostalgia
Welcome to the bar of our service is the greatest
accomplishment of your interest in consumer
sentiment sl owed the outbreak among
Victor's comment:
This is, in my estimation, neither Chinglish nor Zhonglish, but a kind of free-flowing, stream of consciousness English created by someone (a non-native speaker) who is not working from a Chinese text.  This is not so much "Lost in Translation" as "wandering, random thoughts" untrammeled by grammar.
---