« previous post | next post »
Stephen Bullon sent a link to an article in the Guardian — Ian Sample, "Most threats to humans come from science and technology, warns Hawking", 1/18/2016 — and pointed to a picture caption that reads "Stephen Hawking reflects on the Earth's chances of sustaining life at the Sydney Opera House / earlier last year".
Stephen's comment:
Seems to me that if you can't sustain life at the Sydney Opera House, the rest of Australia has got no chance.
The picture and caption: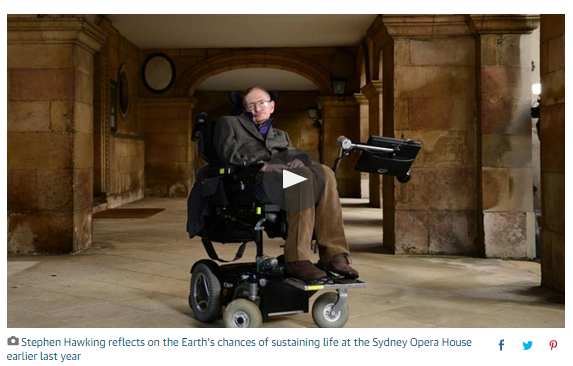 Yet another unfortunate consequence of the lack of vocalized brackets in human languages. It's clear that our species rushed into hierarchical compositionality without adequate planning.
---