« previous post | next post »
Martin Gardner has died at the age of 95.
His interest in language included unusual skill in manipulating the use-mention distinction, as in this spectacular example: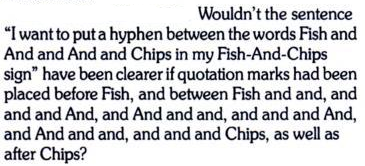 One that's less impressive, but a little easier to process:
Q: What 11-letter word do all Yale graduates spell incorrectly?

A: Incorrectly.
---