« previous post | next post »
A panel from today's SMBC: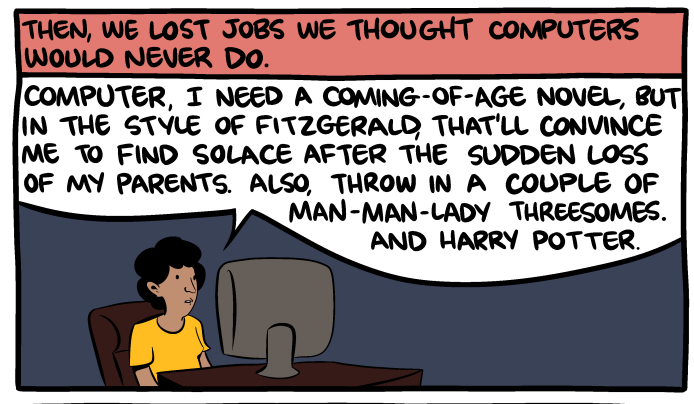 This reminded me of my discussion yesterday with Dmitri Tymoczko about automatic composition, so I sent him the panel. His response:
Yes, I see it … "make me a piece that combines the best of Mozart and the Rolling Stones, leading me to accept the necessity of bureaucratic red tape in the functioning of modern society."
There are several other good jokes in the strip, e.g.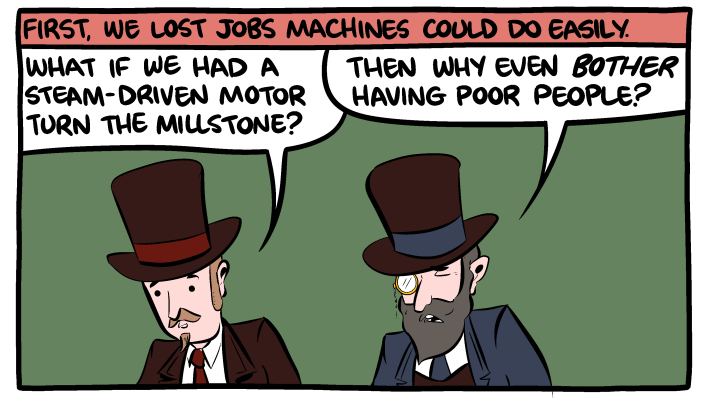 and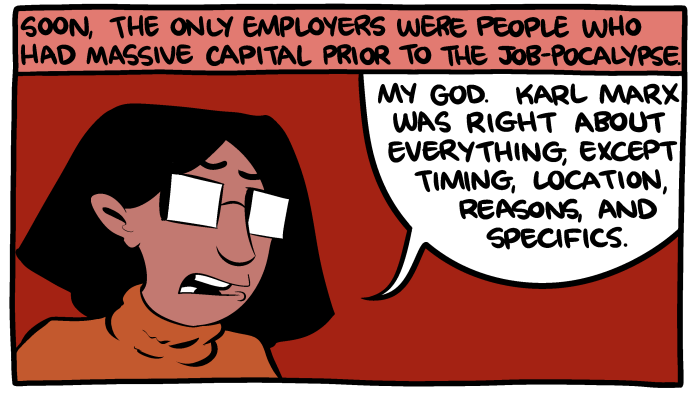 Read the whole thing…
---