« previous post | next post »
This Yahoo News headline shocked Bethany M.: "Women, girls rape victims in Haiti quake aftermath", 3/16/2010.

Then she realized that the headline writer meant rape to be a noun rather than a verb, and she was even more upset.
Just in case someone wakes up and changes this classic crash blossom: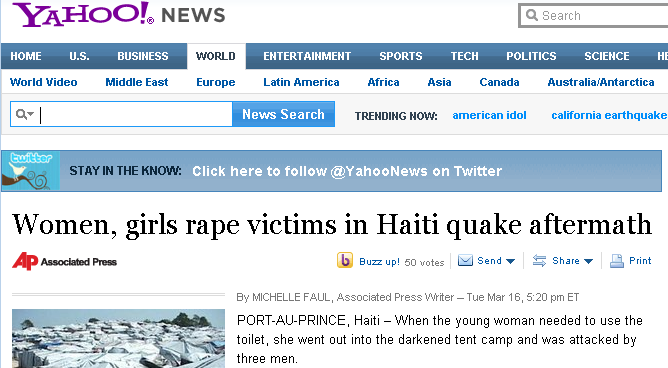 The same AP headline ran unchanged in the Washington Post and elsewhere: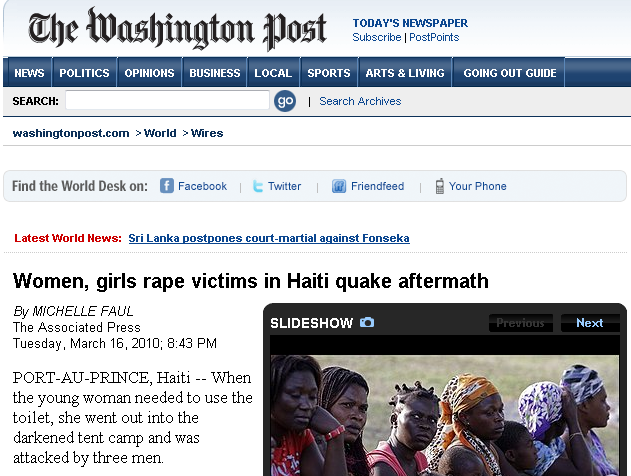 Bethany may also be distressed to read that "Nurses to be offered training to help rape victims".
---