« previous post | next post »
On the DramaFever website, Brendan Fitzgibbons has an interesting article that shows how "New font lets anyone learn Japanese" (10/17/14):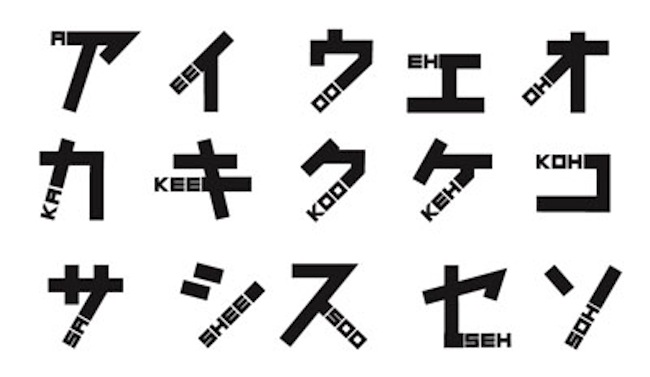 Although the article dates to a year ago, it turns out to be timely, at least for me, since just within the last two days I found out about an attempt to write English in a katakana-like script: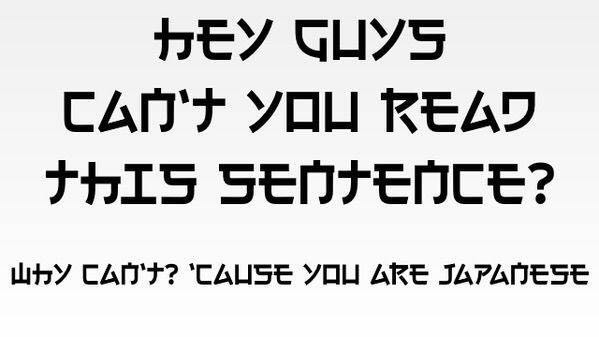 This latter font, called Electroharmonix, was actually created more than fourteen years ago and was circulated more than a year ago, but is making the rounds again now, as is Phonetikana.
I personally prefer Phonetikana because it enables anyone who is interested in beginning to use genuine katakana immediately and, in so doing, to learn them for potential application in Japanese language learning.  The key to the success of Phonetikana is that it comes with ingeniously built-in phonetic annotations.
The versatility of this katakana font is demonstrated in the article by Fitzgibbons, where it is cleverly employed in a number of pleasing graphic designs that include English words as well as actual Japanese words.
I might add that the phonetic annotations are spelled in such a way as to be highly self-evident and effective for pronouncing the kana in a manner that sounds quite Japanese.
---