« previous post | next post »
Several people sent me links to this headline. One submitter wrote "I've enjoyed many ambiguous headlines in my few years of following Language Log. Today I ran across this one, which I read entirely wrong at first (how does a baby track down a nurse?):"
"Woman burned as a baby tracks down nurse who cared for her", Chicago Tribune 9/30/2015.
The obligatory screenshot: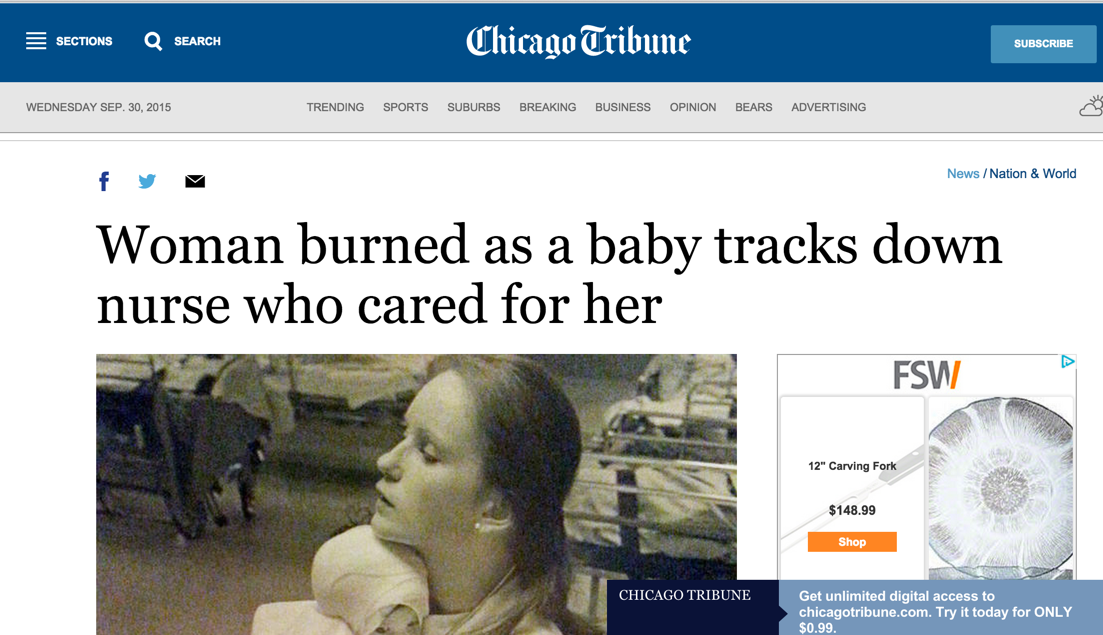 ---