« previous post | next post »
Jim Breen snapped this photograph in the departure lounge at Guangzhou airport: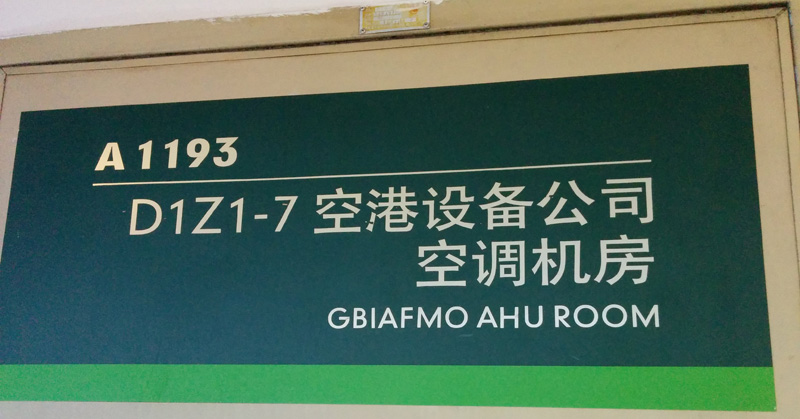 The next to the last line reads:
kòngtiáo jīfáng 空调机房
("air-conditioning machine room")
The first two words of the English on the sign seem completely impenetrable, but it did not take me long to locate the mysterious "AHU" in this online Chinese-English dictionary.
The dictionary doesn't tell us what "AHU" means, but I found it elsewhere as an acronym for "air handling unit".
That was the easy part.
Since "AHU" is an acronym, I assumed that "GBIAFMO" was also probably an acronym.  Within seconds, I tracked it down:  Guangzhou Baiyun Airport Facilities Management and Operation Company Limited (GBIAFMO), a subsidiary of Keppel Integrated Engineering Ltd (KIE), the Singapore environmental services firm.
---