« previous post | next post »
Fernanda Santos and Christine Hauser, "Arizona News Anchor Is Drawn Into Debate on Her Accent and the Use of Spanish", NYT 9/3/2015:
An Arizona news anchor defended her pronunciation of Spanish words during English broadcasts, saying she delivers them the way the language is intended to be spoken. […]
Ms. Ruiz, who was raised in a bilingual household, said some viewers had questioned her way of pronouncing Spanish words. Sandra Kotzambasis, the station's news director, said viewers were asking why Ms. Ruiz "rolled her Rs."
The most striking thing about this controversy is how small the issue really is, at least in terms of the number and type of words whose pronunciation is contested.
Here's the promo announcing her start at the station, with no Spanish-tinged pronunciations of any kind to be found:
And here's the start of her presentation of a story about the pope's visit to the U.S.:
In the whole segment (below in video form), you won't find any words pronounced outside the norms of general American newscasters — which is presumably because there aren't any Spanish words or names:
Here's a story about "Honoring Leadership in the Hispanic Community", where Ms. Ruiz does roll an R or two:
The whole story as video, where you can see that her Spanish pronunciations are limited to Spanish names:
As her biography on the station website explains, she was born in America to Columbian parents, so her bilingualism is normal:
Born in Miami, my family is from Cali, Colombia (known as the salsa dancing capital of the world). However, I always say that if you're from Miami, you're always a little bit Cuban by default…and that's a good thing.
Here's her response to the people who complained  — "Vanessa Ruiz's message about her on-air pronunciations", 12 News 9/2/2015:
The comments on that story include a few hostile responses, some of which are even spelled right:
This is America, not Mexico. 12News needs to hire American speakers, not Mexican speakers.
Well isnt that special. In case you haven't heard THIS IS STILL AN ENGLISH SPEAKING COUNTRY. What if the Chinese , or other speaking peoples did the same thing? What a freakin mess. You are NOT going to change the language of this country! people from all other parts of the world have come here and adapted & have done very well…..because they learned & spoke the language. If I moved to Mexico I guarantee you I'd havevto speak that language or die.
Deport her. She isn't American she has no right to be here no matter how much some corporation paid for her.
People she is a jounalist,,, any where you go in the country when reporting the NEWS they are expected to remain neutral. Did you hear a NC accent from the woman that got shot down? Does Doug speak in his Boston Heritiage when he is reporting? I am third generation AZ my father grew up not only with Mexican's but true Spanish Basc (sheep herders) never in my 55 years livinging in and traveling in all 50 States have I listen to News that was not netural no matter where I lived. If I wanted tol isten to a certain diaiolic when hearing the news I would tune into that channel. Sorry will not whach a channel that has a broadcaster telling me I will get use to them, just very disrespectful. I, we are the watchers.
But the great majority of the comments are positive:
Be who you are. People will warm up to you in a matter of time. I think you're doing a great job! Welcome!
Way to go, let the haters hate, stay true to yourself
Gracias, Vanessa. As a 5th generation Arizonan, I appreciate your commitment to authenticity and respect for Arizona's heritage. Adelante!
I didn't like her at first, but I definetly can respect that's she's worldly and that's the correct way to say some things. New & different can only be positive and make everyone grow!
It's interesting that someone in Arizona views Spanish pronunciation of Spanish names as "worldly" — let's hear it for bilingualism as a luxury good!
One of the commenters points out that the same station had another female bilingual anchor 30-odd years:
In the early 1980's there was a news anchor by the name of Linda Alvarez. She always use the proper pronunciation for Spanish words, including her own name. I loved to hear her speak and often wondered why the other news journalist wouldn't pronounce the words properly. https://m.youtube.com/watch?v=jnaMP3W2Lzg
Here's the clip:
In fact, as standard descriptions of Spanish would lead us to expect, Ms. Alvarez pronounces the /r/ in her last name as a tap, not a trill:
This confusion about taps and trills is pervasive. See "Shibboleth and perejil", 7/13/2015, and also the graphic accompanying the New York Times' op-ed on the issue a couple of days ago (Ilan Stavans, "The Rolled R's of Vanessa Ruiz", NYT 9/16/2015). The title and the text are fine, since Ms. Ruiz does roll her R's in Spanish where she should (in word-initial position and for intervocalic -rr- sequences), but the graphic suggests a rolled R in the word Arizona, which is phonetically wrong: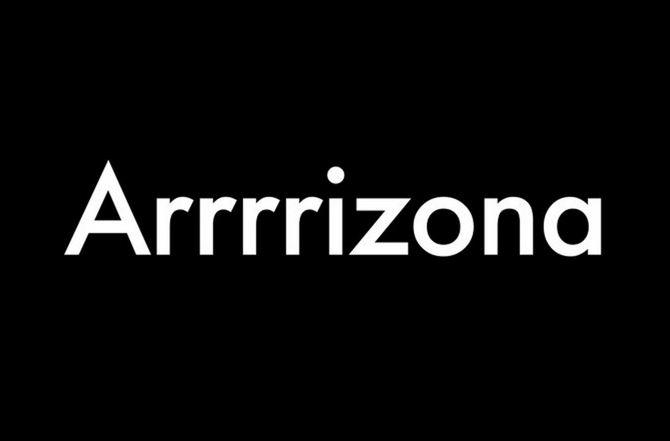 And anyhow, Ms. Ruiz treats Arizona as an English word in terms of pronunciation.
Update — in a later segment, she observed that
My intention has never been to be disrespectful or dismissive. Quite the contrary. I actually feel I am paying respect to the way some of Arizona's first, original settlers intended for some things to be said.
I'm not sure how her studies of Tohono O'odham, Hopi, etc., are progressing.
---